Real Nurses
Scroll to find out more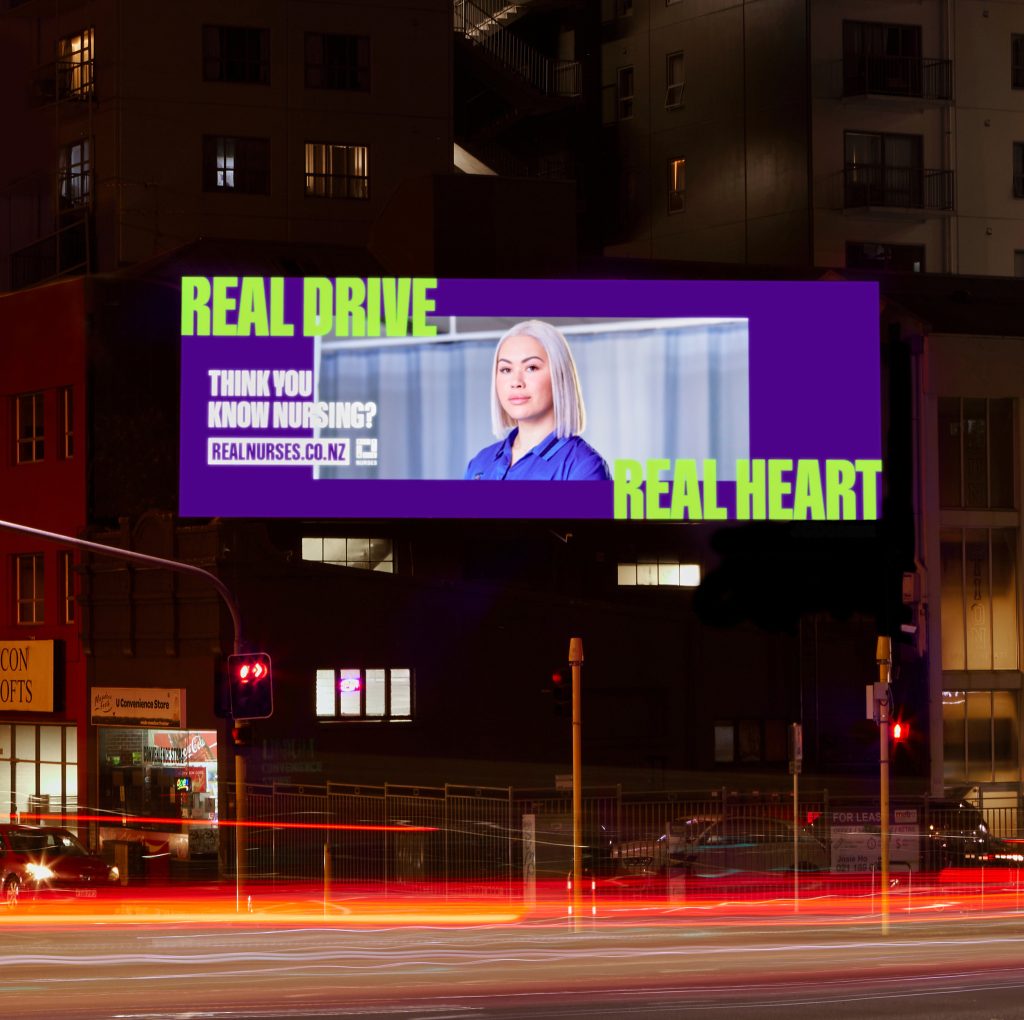 The real side of nursing
Aotearoa urgently needs more nurses – with critical staffing shortages generating challenges for our healthcare system, its workers, and its patients. Working alongside NZNO (the professional association and union for nurses in NZ) and Te Whatu Ora, we've worked to encourage more people to consider a career in nursing.
The Real Nurses campaign aims to attract more men, and Māori and Pacific people to nursing by showing the real side of nursing. Through our partnership with media agency Together, we've implemented a unique use of cross-channel media to reach our audience, including a first of its kind programme integration with Shortland Street.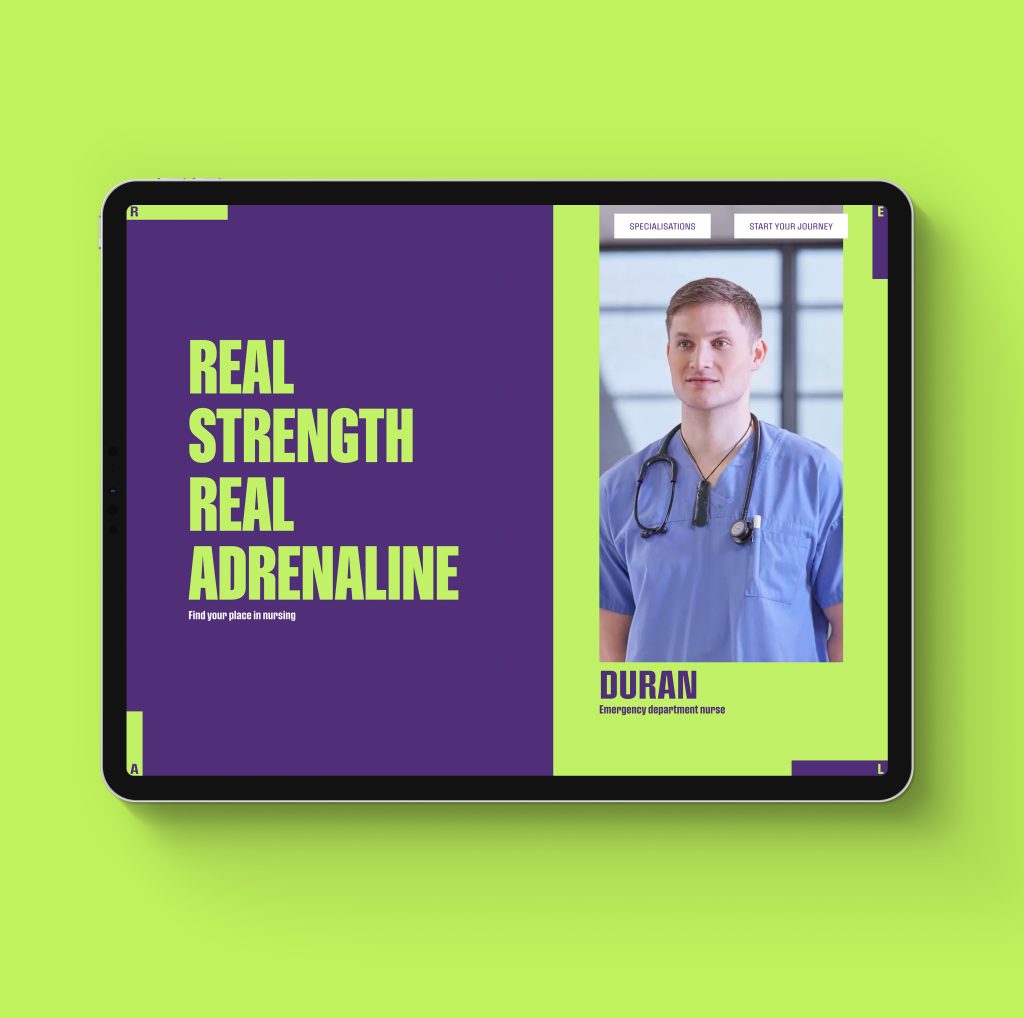 The visually striking campaign challenges misconceptions and reshapes the narrative of what it means to be a nurse – raising the status and profile of the profession.
Myths and misconceptions
To kickstart our process, we interviewed current nurses, young people considering nursing as a career, and those who had 'ruled it out' – investigating their thoughts around the profession. The nurses we spoke with told us they appreciated the development opportunities, job security, relatively good pay, and sense of purpose offered to them by their career.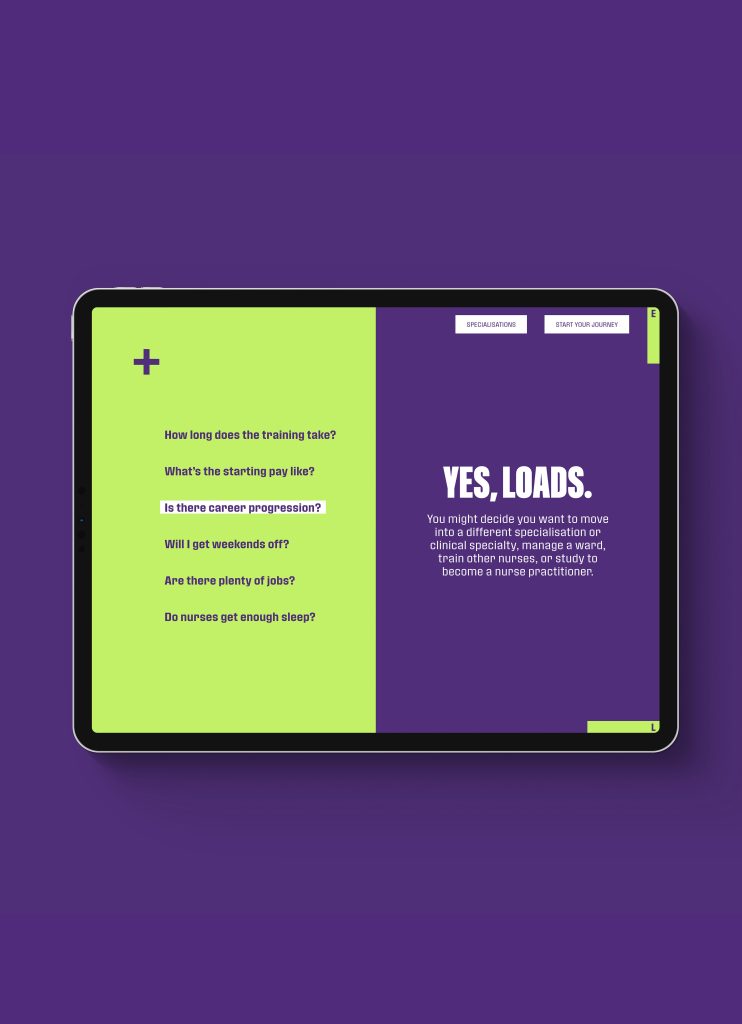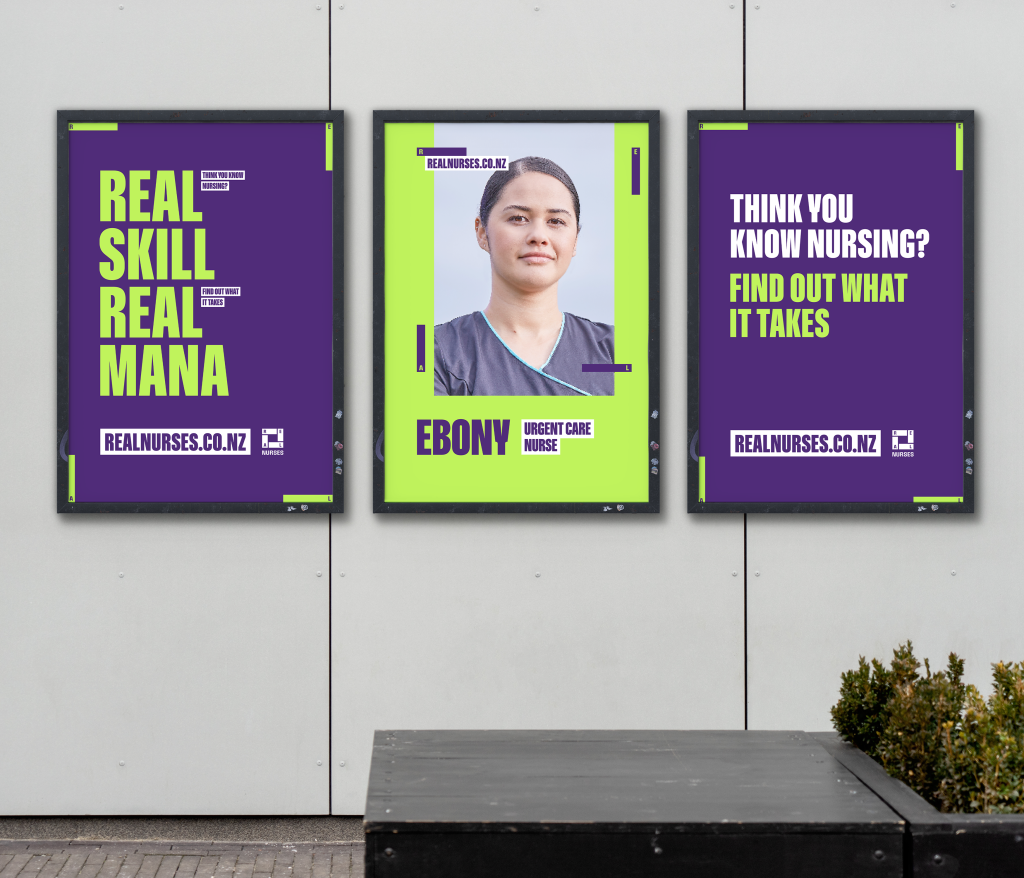 These positives, however, were not well-publicised or understood by those outside of the profession. In fact, we quickly learned that misconceptions, myths, and negative media narratives around nursing prevent many young people from considering the career altogether. 
Showing the strength of the profession
To attract new audiences to nursing, we knew we needed to shift ingrained misconceptions. We needed to demonstrate the breadth of opportunity that nursing offers; challenge stereotypes; and demonstrate the impact nurses have each and every day.
We wanted to show that with a career in nursing, you can head in a bunch of very different directions. Whether it's saving lives in the emergency department, or offering care in the community, our nurses make Aotearoa a better place.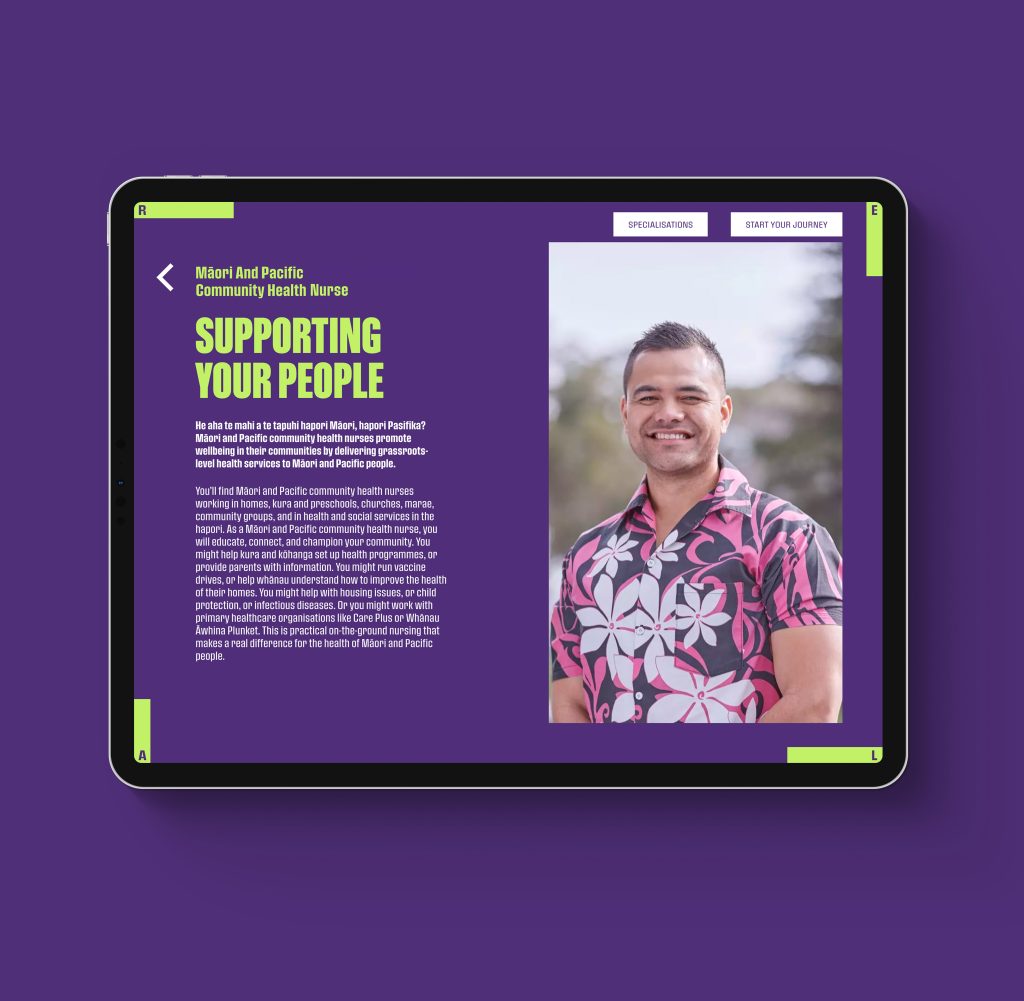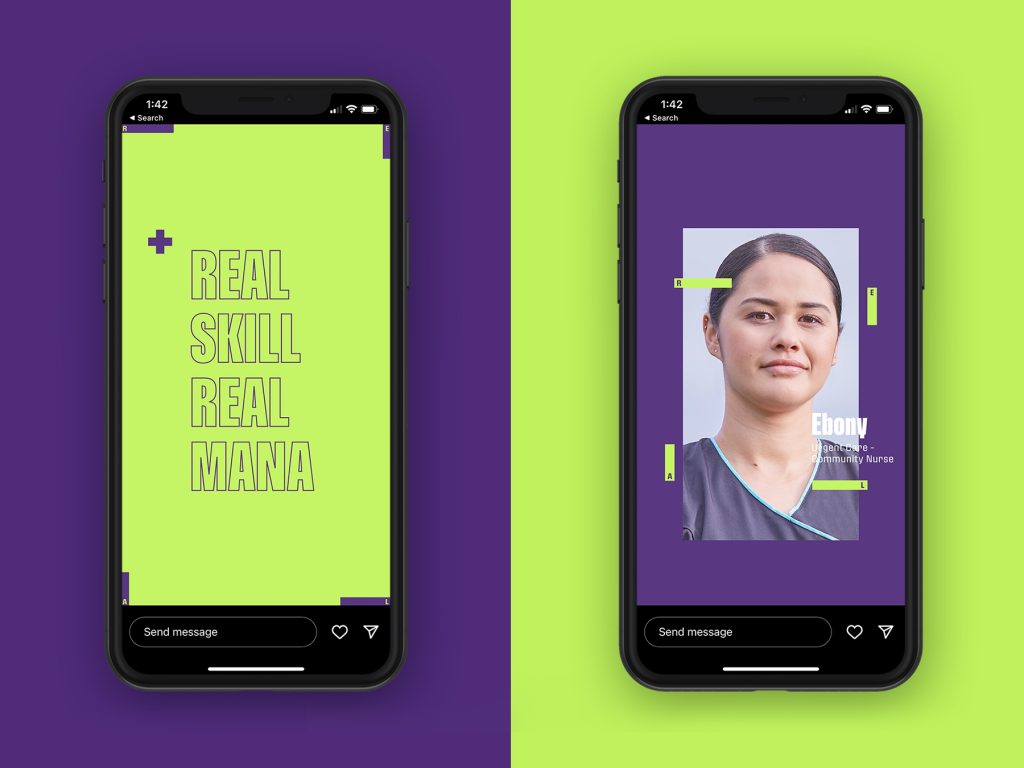 Think you know nursing?
Anchored around 9 nurses and the real attributes that they each bring to their chosen specialisations – the campaign brings to life the very real traits that will help people considering the profession to thrive in a nursing role. This includes things like: Real mana, real strength, real adrenaline, real tiaki, real reward, real people and real community.
Brought to life through television commercials, billboards, social media and more, the campaign poses the question 'think you know nursing?' encouraging people to challenge their misconceptions about nursing and learn more about the breadth of opportunity and pathways the profession offers.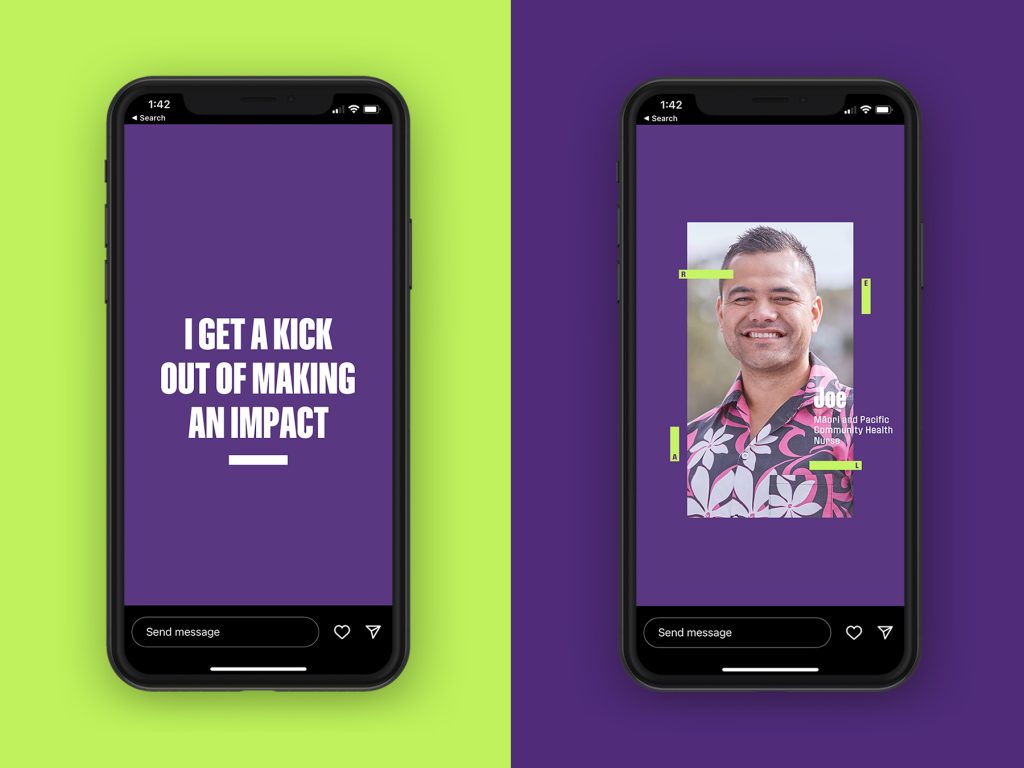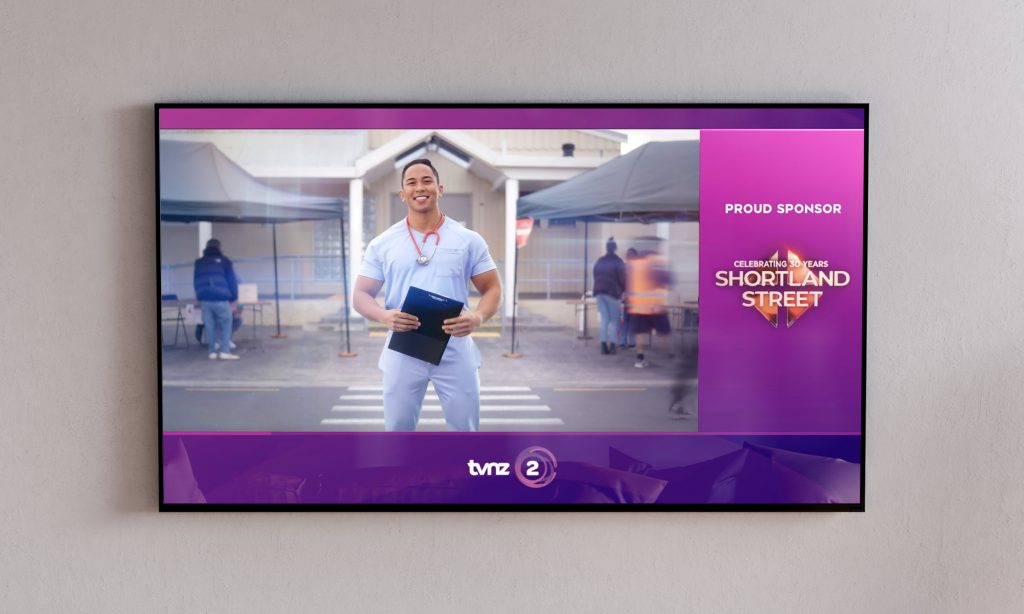 These real skills and talents were then further highlighted through a partnership with Shortland Street, which saw us integrate the campaign into the storyline for the show. This partnership was further brought to life with social media, quizzes and a television commercial featuring an actor from the show talking about the real skills needed to be a real nurse.
Creating new conversations
Before campaign launch, there was already a lot of talk in the media about the nursing shortage. When Minister Little announced the partnership with Shortland St, as part of the broader Real Nurses campaign and a wider suite of government initiatives to attract nurses locally and internationally, there was a huge amount of feedback and conversation, online and off.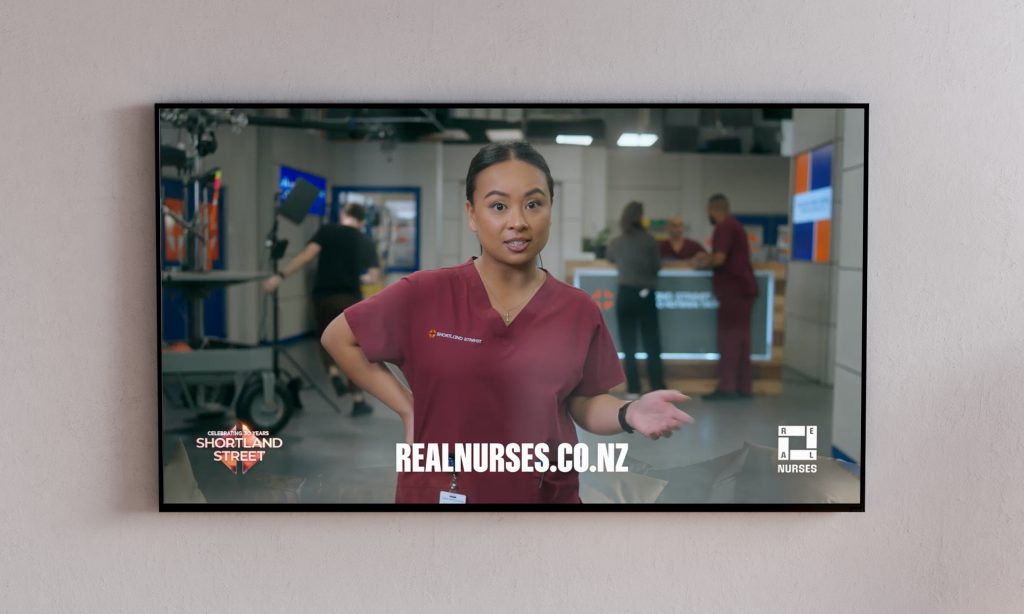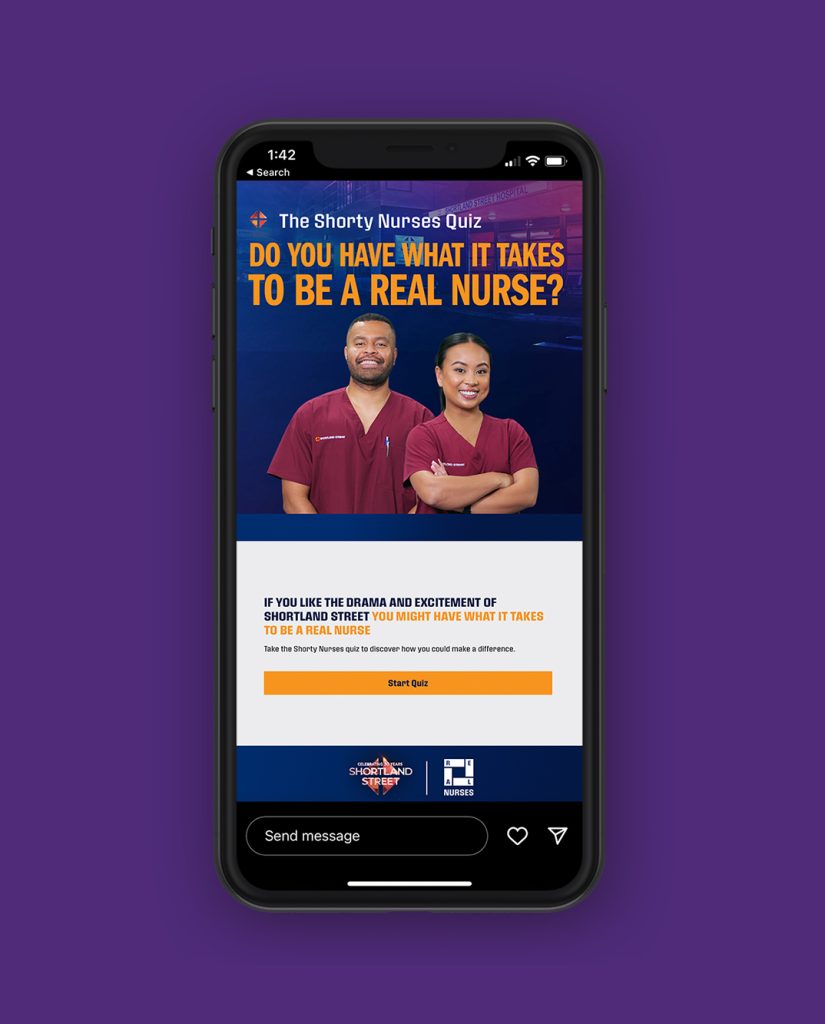 Among the media commentary was a piece published in Stuff titled 'Is Shortland Street the answer to the nurse shortage crisis'. Whilst only one part of the Real Nurses campaign,  Dr Rosser Johnson, associate professor at the AUT school of communication studies said it was "a pretty smart and increasingly normal way to try and reach people who might not be reached with more traditional sorts of advertising".