Launching the Later Vaper Arcade
Eddy Royal
A joint initiative by Te Whatu Ora and Te Aka Whai Ora, the Protect Your Breath campaign to reduce youth vaping harm has launched the
Later Vaper Arcade
in South Auckland. The arcade is live during the September school holidays, from 23 September to 1 October.
The harm reduction campaign moves from the digital into the physical world with the installation of the Later Vaper Arcade in Manukau Square. The arcade features a series of games that will take rangatahi on a journey to reflect on their wellbeing, play with the concept of breath, and receive suggestions and alternatives for coping with stress.
"The Later Vaper Arcade takes the Protect Your Breath campaign directly to rangatahi and their whānau," says Selah Hart, Maiaka Hāpori Deputy Chief Executive Public and Population Health, Te Aka Whai Ora.
"Our rangatahi face a lot of pressures daily, so it's important that we provide a safe space for them to lead the movement of remaining vape free. The arcade is an opportunity to bridge more conversations on youth vaping with rangatahi and their whānau in spaces our whānau are familiar with."
"We invite rangatahi across Aotearoa to take part in this conversation amongst their friends and whānau and to use the campaign as a tool to break down barriers as we move our nation towards Smokefree 2025," says Selah.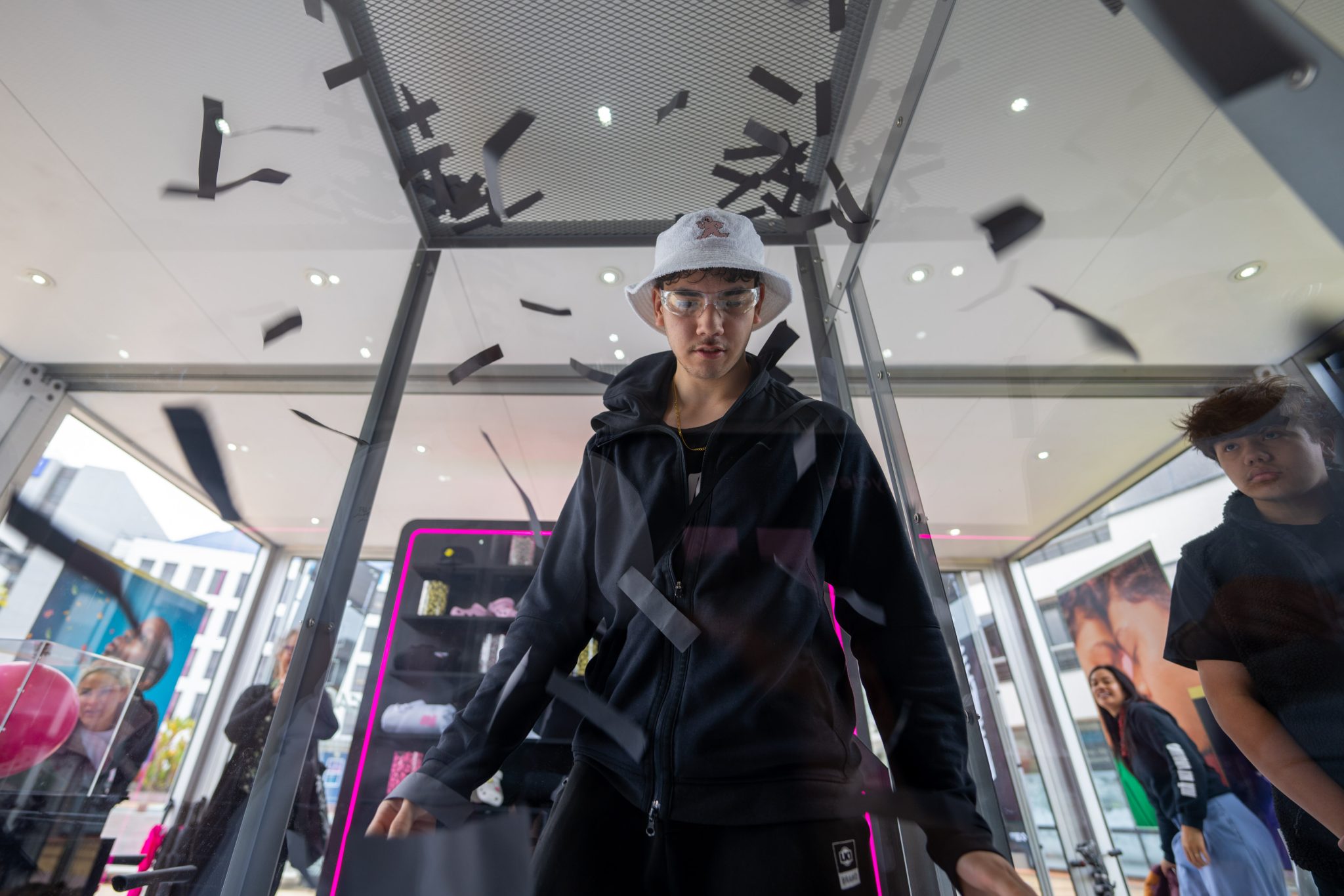 The Later Vaper Arcade offers rangatahi and their friends and whānau a free school holiday activity that not only sparks curiosity but is active, fun, and accessible to all. Cool prizes up for grabs include hoodies, bucket hats, gumballs and bling for your shoes.
Hayden McRobbie, Regional Director, National Public Health Service says, "We want our next generations to be living well in all aspects of their lives, including being free from smoking and vaping. Whilst vaping is a harm reduction approach for people who smoke, regular exposure to the substances found in vapour among non-smokers is harmful to lungs as well as other parts of our bodies. In addition, addiction to nicotine can make quitting much more difficult."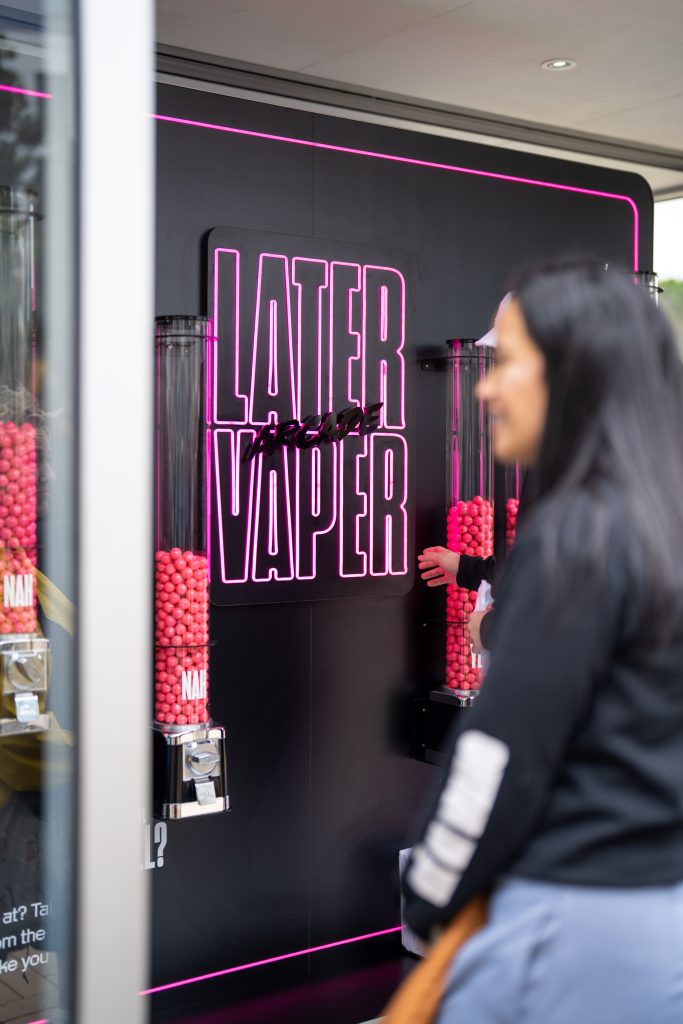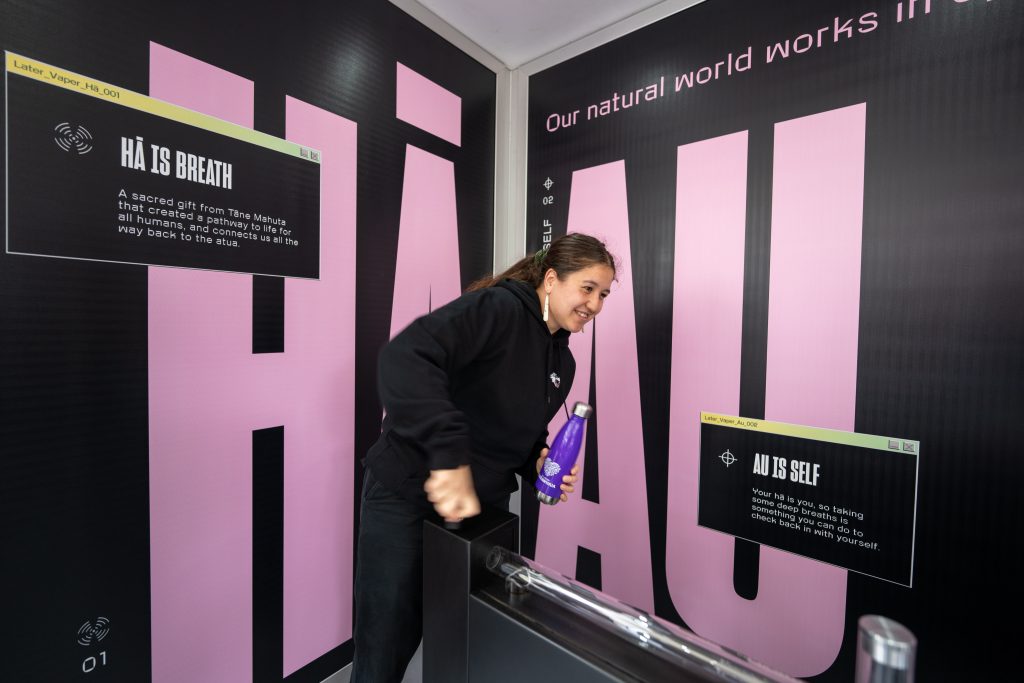 Protect Your Breath launched in November 2022. The campaign is led by social change and creative agency Curative and developed with the Hā Collective – a crew of Māori and Pacific young people aged 16-20 – together with a steering group of experts and funded by Te Whatu Ora.
The Protect Your Breath campaign has evolved to include more direct health messaging, while continuing to use language that is familiar to young people, encouraging them to reflect on the sacredness of breath. With the guidance of The Hā Collective, the campaign avoids judgement and scare tactics; celebrates the things young people care about, their identities, and their language; and delivers easy-to-find, easy-to-share snackable health messaging in the places they already spend their time.
Alongside the launch of the Later Vaper Arcade, an audio series Connect to Hā has been released. Voiced by rangatahi, the series is all about the importance of hā (breath) and offers a moment to pause, connect to breath, and think about how hā is part of everything we do.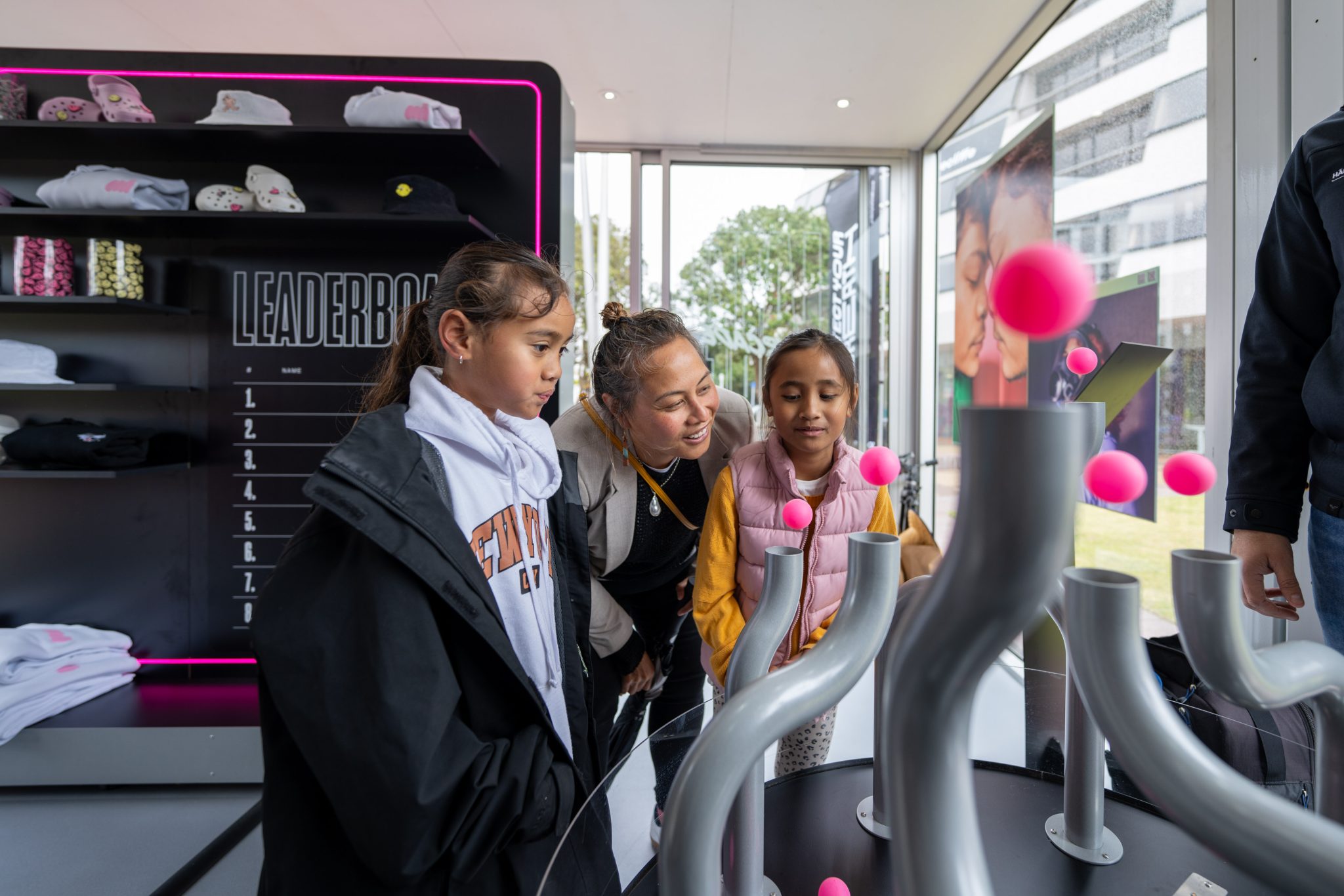 Rangatahi and health experts involved in this campaign are now available for interview to talk about their work in this space.
View the Protect Your Breath campaign here.
For all research and campaign insights visit protectyourbreath.co.nz
For media enquiries please contact: hnzmedia@health.govt.nz
For media enquiries for the Hā Collective please contact:
Michelle Lafferty
(027) 295 6450
michelle@elephantpublicity.co.nz
Later Vaper Arcade
Saturday 23 September – Sunday 1 October
Manukau Square
12 – Late
Entry: Free
Connect to Hā audio series
Available on Spotify, Apple podcasts and Instagram
Youth Vaping in Aotearoa
Aotearoa has seen an increase in vaping by rangatahi in recent years – the percentage of young people vaping daily has more than tripled between 2019 and 2022*. One of the key findings of the Ash 2022 Youth Smoking and Vaping Survey states that "smoking remains low and daily vaping increases only slightly; both regular smoking and regular vaping decrease; never smoking increases and ever tried vaping decreases."
*ASH Year 10 Snapshot Survey [2022]
For more information visit vapingfacts.health.nz
Credits
Managing Director: Eddy Royal
Project Director: Victoria Tupou
Creative Director: Logan Bradley
Design Director: Kaan Hiini
Storyteller: Kate Prior
Producer: Georgia Hoskins-Smith
Project Manager: Kate McLeod
Youth Navigator: Suivaaia Pritchard
Design Team: Nicole Streeter, Jono Cole, Lauren Wepa
Cassidy Makoni: Social Media Manager