The D*List is done with ableism
Eddy Royal
Curative reveals the new home for disability culture in Aotearoa
Disabled people are done with being on the 'tragedy' list and the 'inspirational' list. So the community has created their own. The D*List is the beautiful new home for disability culture in Aotearoa.
Design-led at every step of the way, The D*List is the result of a multi-year process driven by Curative, and commissioned by Te Kāhui Tika Tangata Human Rights Commission, to explore how we could address the poor outcomes and attitudes towards disability in New Zealand. 
Under the banner Project Mobilise, Curative held hui, talanoa and workshops in 2021 to better understand the attitudes that exist towards disabled people and tāngata whaikaha in Aotearoa. Through the process Curative heard from more than 200 people across Deaf, disabled, Māori, Pasifika, Youth and rainbow communities.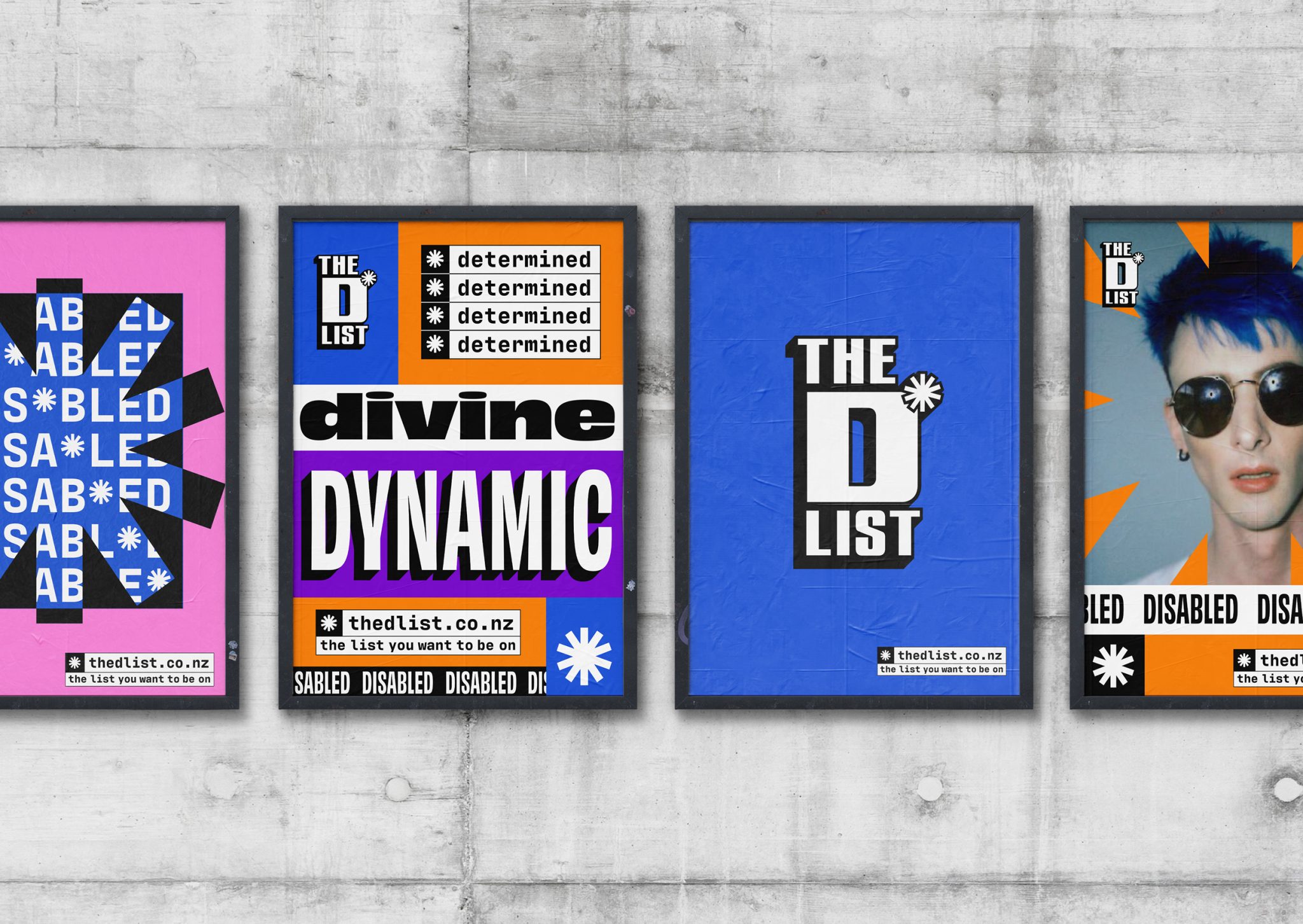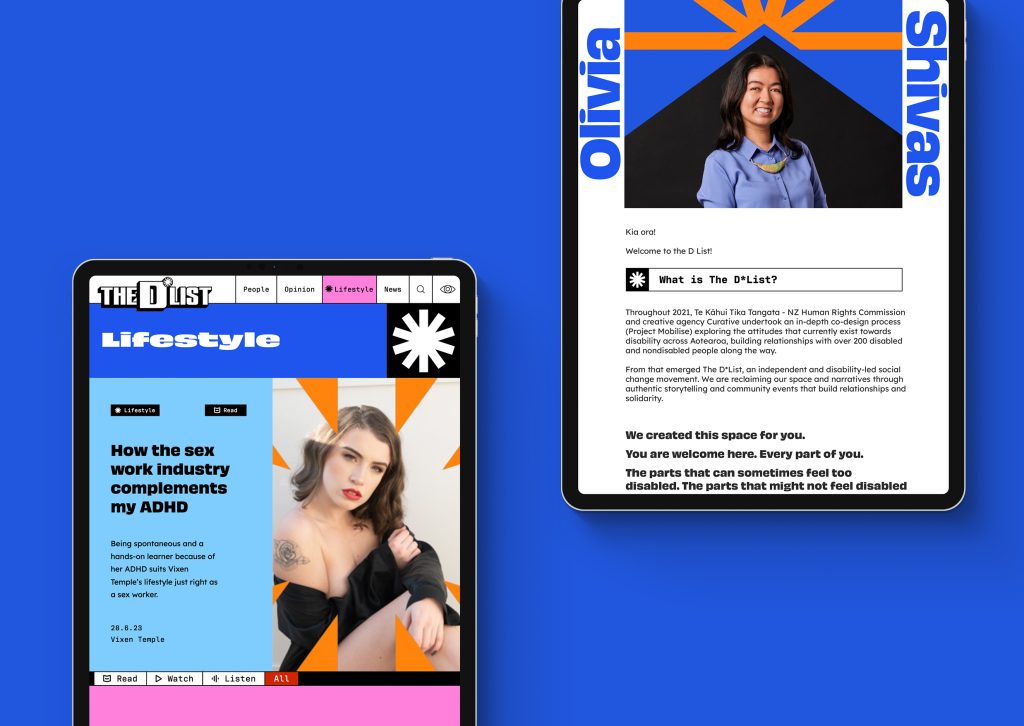 Eddy Royal, Curative Managing Director says that accessibility, inclusion and disability leadership have been prioritised at every step of the process. 
"The D*List has authentically been born from the aspirations we heard from disabled people. Our team within Curative, led by disabled staff, were able to unlock truths unique to disability communities." 
"Through our process we noted media narratives that fell into tropes of tragedy and triumph; and we heard countless experiences of moving through the world being misunderstood. But we also experienced the unique magic that happens when disabled people spend time together; when relatable experiences are shared and other people know exactly how they feel". 
Red Nicholson started his journey with The D*List as a Strategic Planner within Curative, and is now the Executive Director of The D*List. He says of his experience that it became clear through the design process that they couldn't create yet another campaign for a nondisabled audience.
"This needed to be for us: a movement led by disabled people, for disabled people, celebrating our connections and intersections. And so that's what we set out to create and seek sustainable funding for".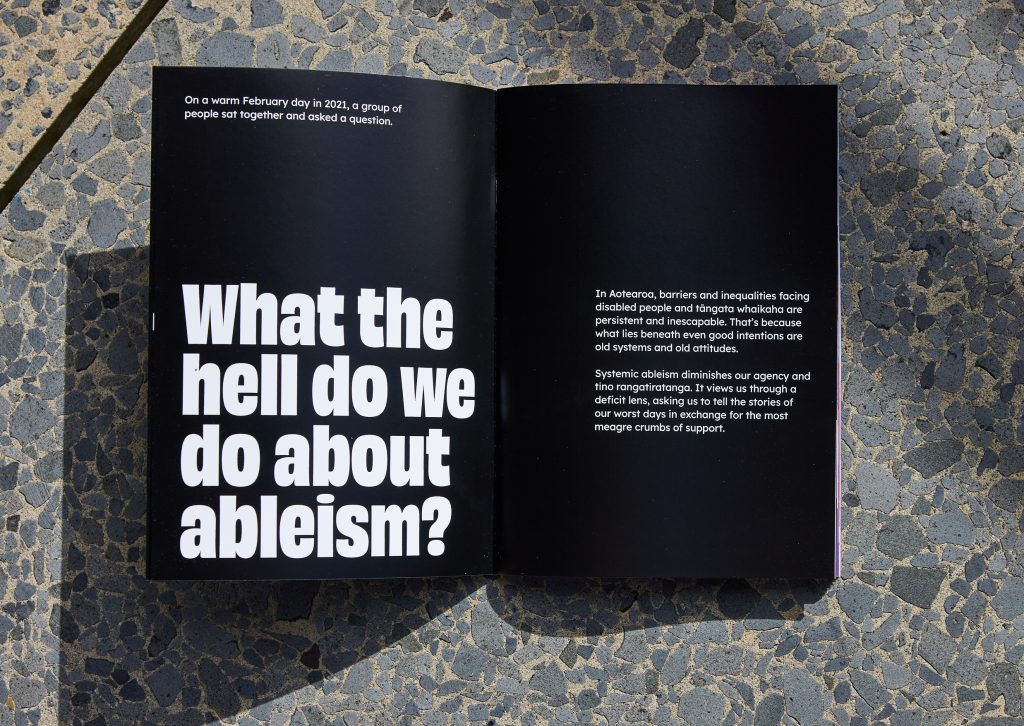 Now a funded, independent entity, The D*List provides content and experiences that amplify, connect and celebrate the voices of disabled people and tangata whaikaha Māori to fundamentally shift how we think, talk and feel about disability.
Nicholson says that The D*List is the result of Curative creating real space for the community. 
"There is no doubt that there is a bit of Curative baked into the DNA of The D*List. But what's truly exciting is that Curative could see that this needed to be bigger than them, and have supported the establishment of a whole new entity. I'm proud to say that The D*List now employs a team of disabled people and a network of content creators who share unapologetic stories and experiences that affirm, uplift and share understanding".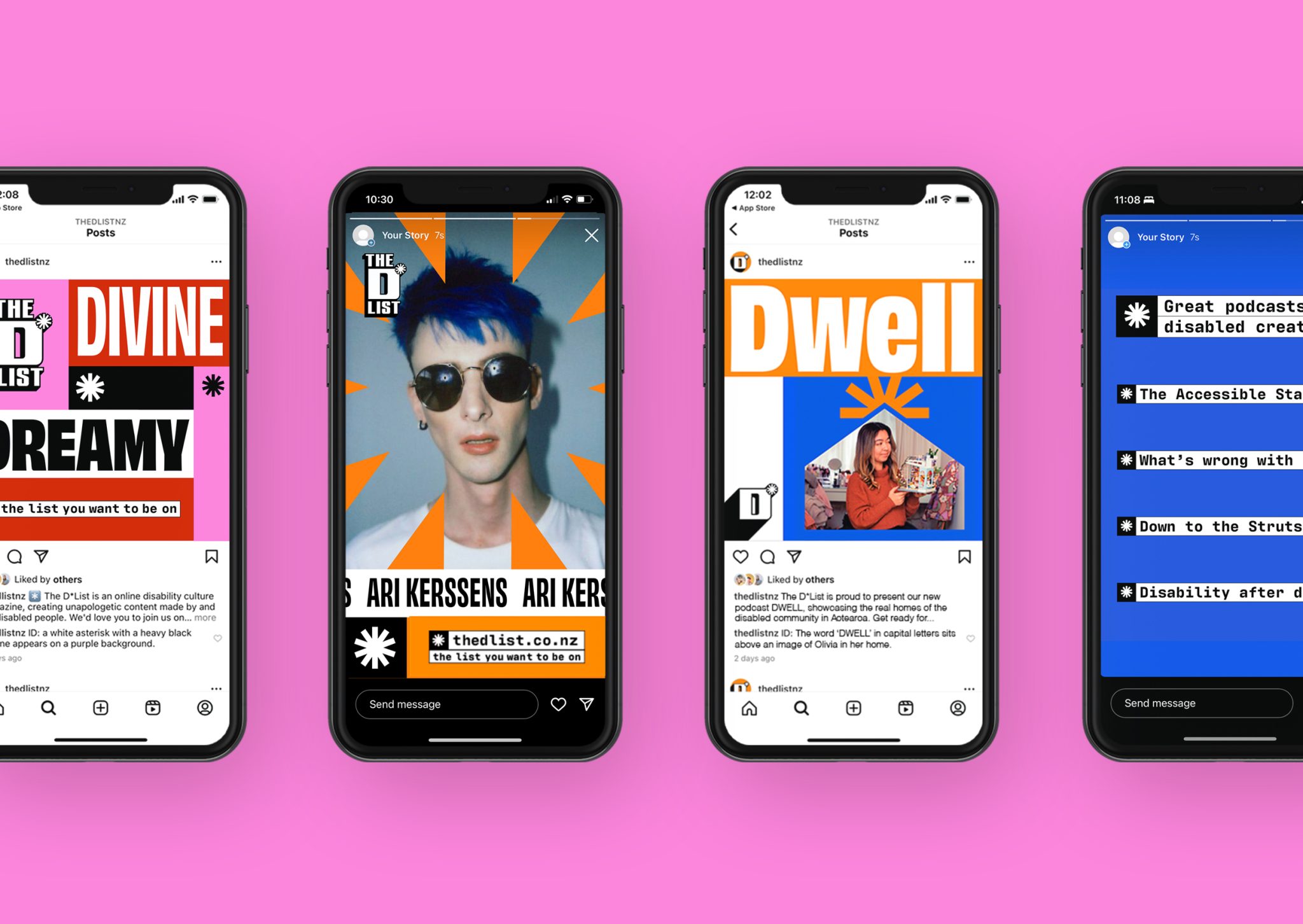 Curative Creative Director Logan Bradley says that careful consideration has been given to create something as unique, vibrant and dynamic as the community it serves. 
"The D*List needed to be more than a campaign. It needs to be an enduring identity that can be shaped, owned and celebrated by disabled people. Right the way through we've worked with the community to get the ingredients right, and crafted design elements and language that are unique to the movement". 
Nicholson adds, "The D*List is dreamy, dangerous and delicious. It's a place for us to bask in disabled kinship, disabled joy and radical self-acceptance – and hopefully over time the wider world will start to see disabled people differently too". 
To experience the new home for disability culture in Aotearoa visit https://thedlist.co.nz/