Protect Your Breath
Scroll to find out more
Hā ki roto, hā ki waho – breathe in, breathe out
The Protect Your Breath campaign aims to breathe new understanding and energy into conversations around youth vaping – by placing rangatahi at the heart of the mahi, every step of the way.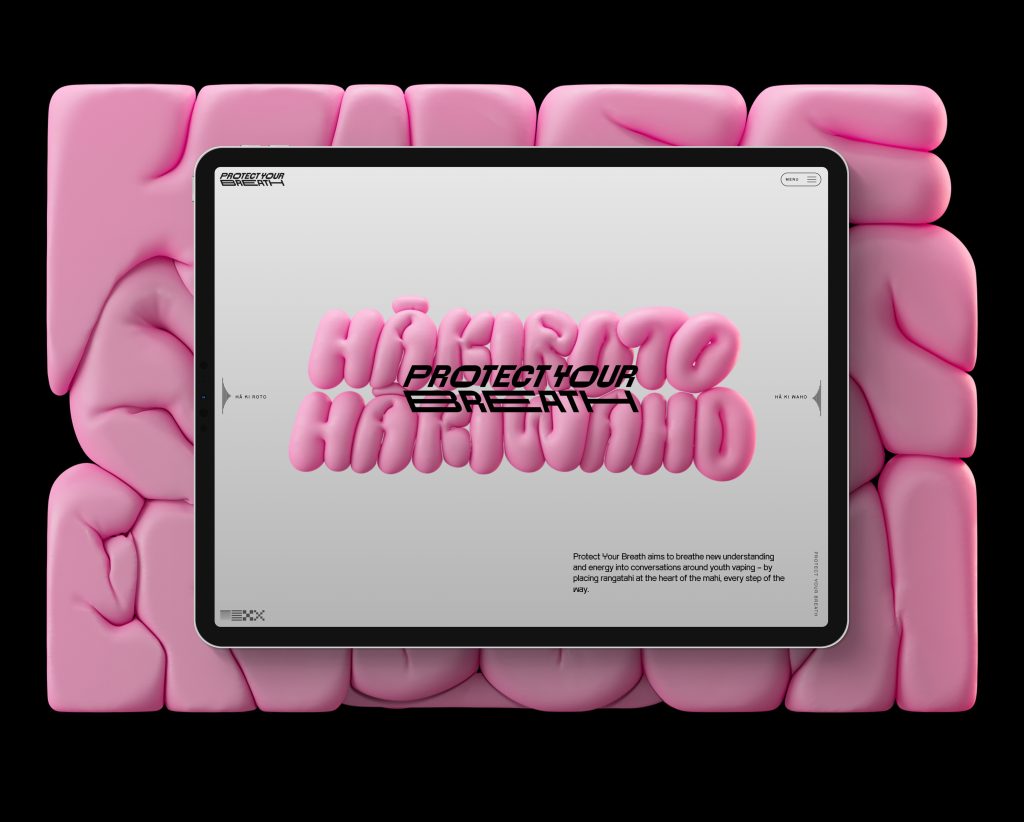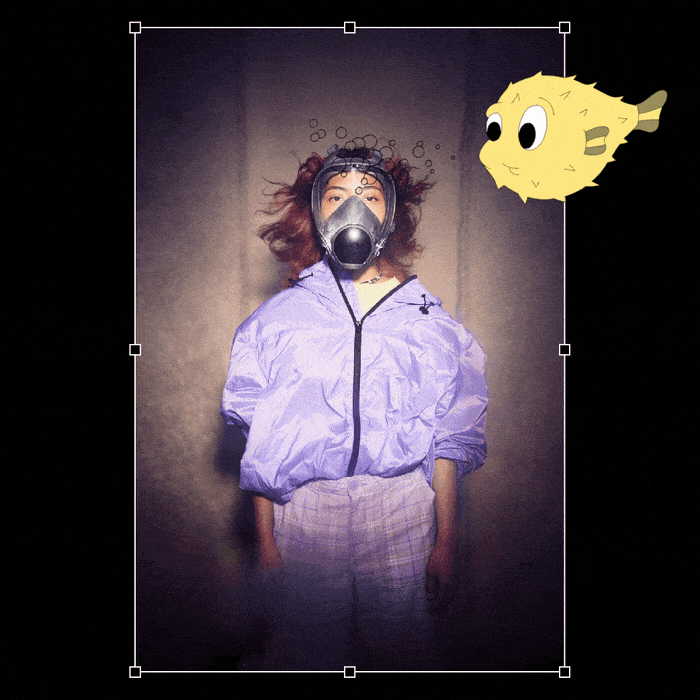 Aotearoa has seen an increase in vaping use by rangatahi in recent years – with large scale, peer-reviewed survey data revealing that the percentage of young people vaping daily more than tripled between 2019 and 2021*. 
Together with Te Whatu Ora, we set out to explore the stories behind the statistics. Why are more young people vaping? What role does vaping play in their lives, school communities, and homes? And where should efforts to reduce vaping-related harm begin?
It's complicated
Youth vaping is a highly visible, complex, and polarising issue. Myths and misconceptions are pervasive – from inaccurate horror stories, through to suggestions that vaping is 'healthy'. 
Under pressure to respond to the growing challenge, schools and whānau can find themselves resorting to approaches which punish or shame young people for vaping. Unfortunately, these strategies fail to address what's driving vaping use, and miss the opportunity to help rangatahi develop critical decision-making skills around risk-taking behaviours. Sometimes these strategies do more harm to a young person's wellbeing, sense of self, and future opportunities than the act of vaping itself might have.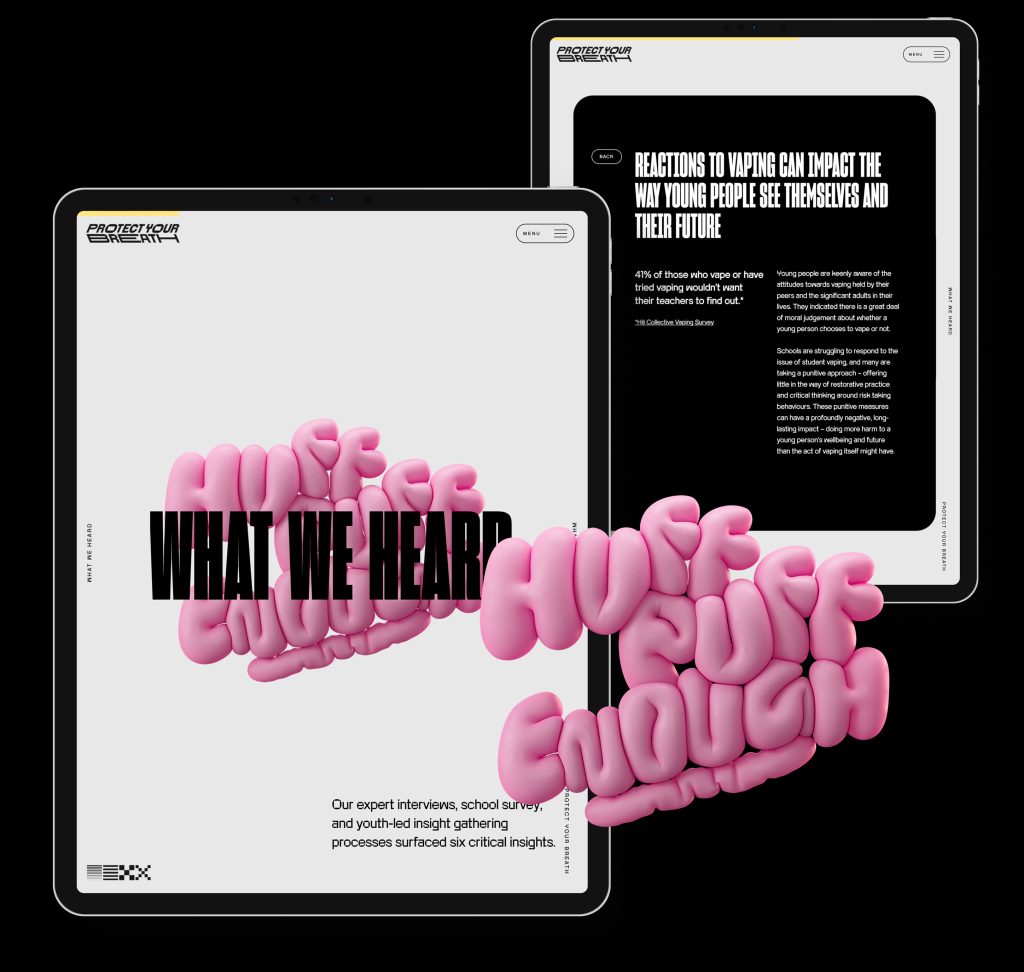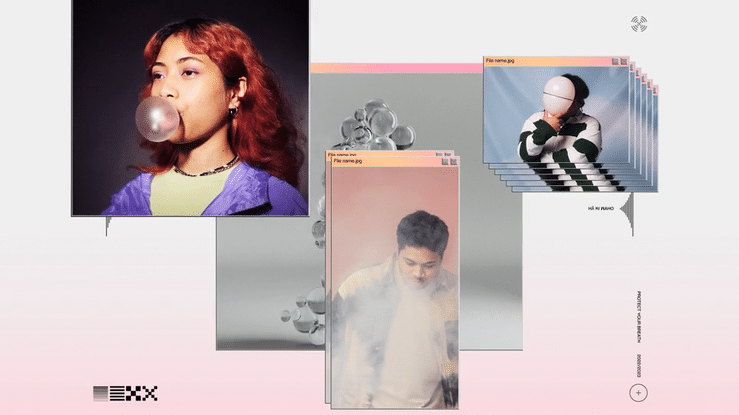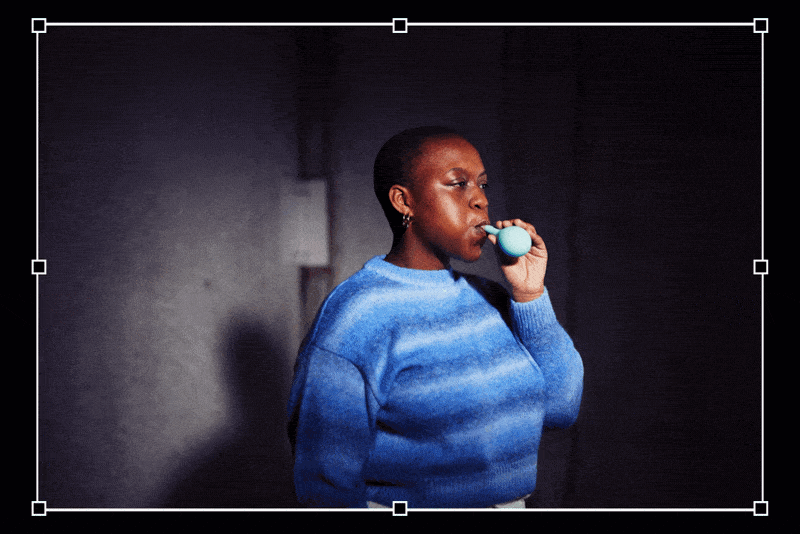 To help us navigate the complexity of youth vaping, we began our learning process with a series of interviews with experts from academia, health promotion agencies, and service providers. Alongside this, we collaborated with research agency Cogo to conduct an online survey for secondary school students. Eight schools, and 1975 young people participated.
Most important to this kaupapa though – we knew that, in order to be effective, our work needed to be deeply anchored in, and guided by the realities, desires, and ideas of young people. Therefore, we recruited the Hā Collective. This group of rangatahi from across Aotearoa became our co-designers – our project navigators, insight-gatherers, truth-tellers, and key creative minds. In the learning phase of the project, these young people interviewed more than 100 of their friends and whānau about vaping, and they have guided the project every step of the way with their feedback, insights and ideas.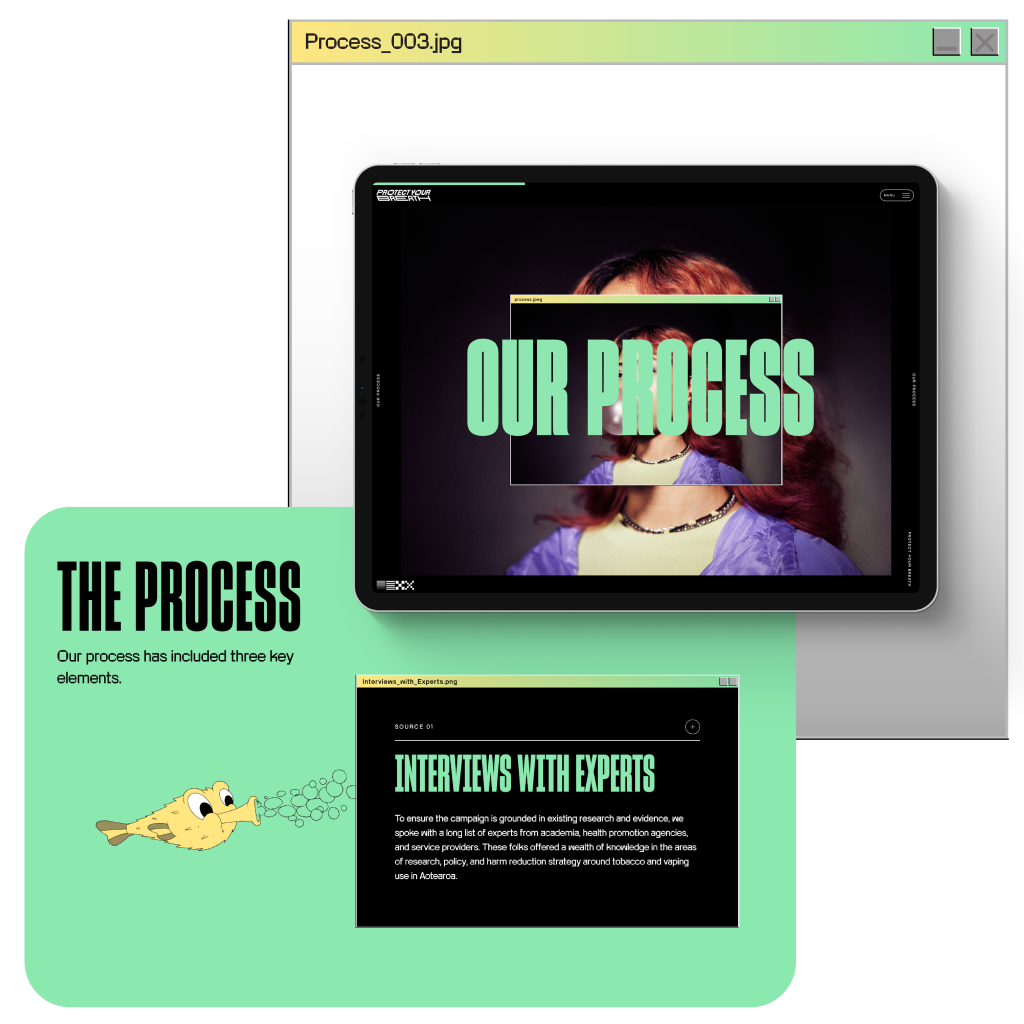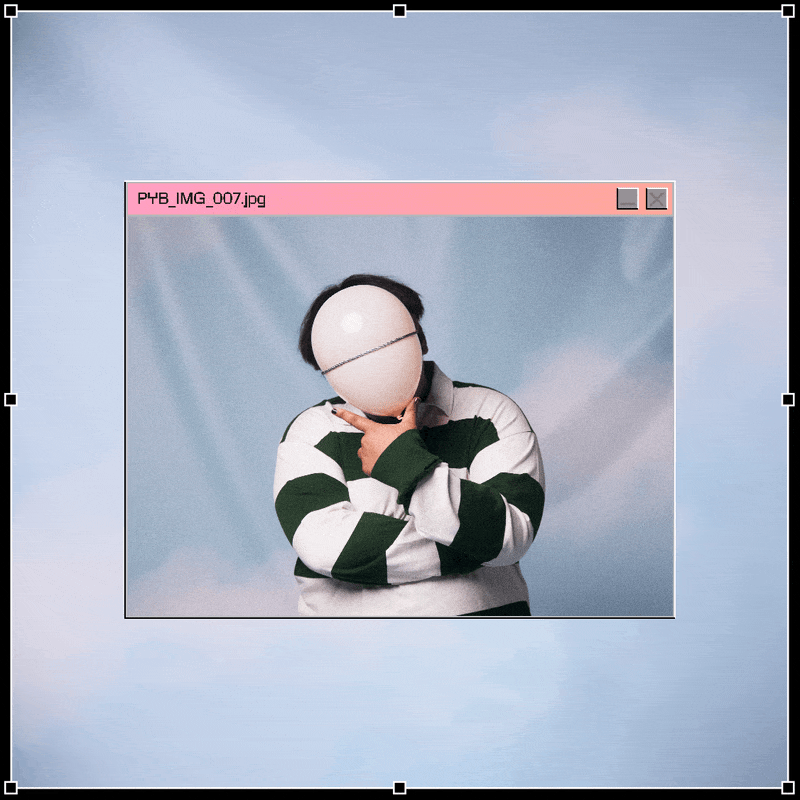 Supporting decision making
Our expert interviews, school survey, and youth-led insight gathering processes surfaced a series of critical insights about young people. These included, the attitudes that they hold towards vaping, the way they experience adult responses, broader pressures and the overall impacts they're feeling.
Based on these insights, the Protect Your Breath campaign strategy seeks to reduce vaping harm amongst young people by:
Encouraging rangatahi to reflect on their values, culture, strengths, goals, and aspirations, and build confidence in the choices they make.

Providing useful, non-judgmental information to young people and their communities about the impact vaping can have – in order to support critical decision making.
Illustrating the role that whānau and community play in the decisions that young people make and how they feel about themselves.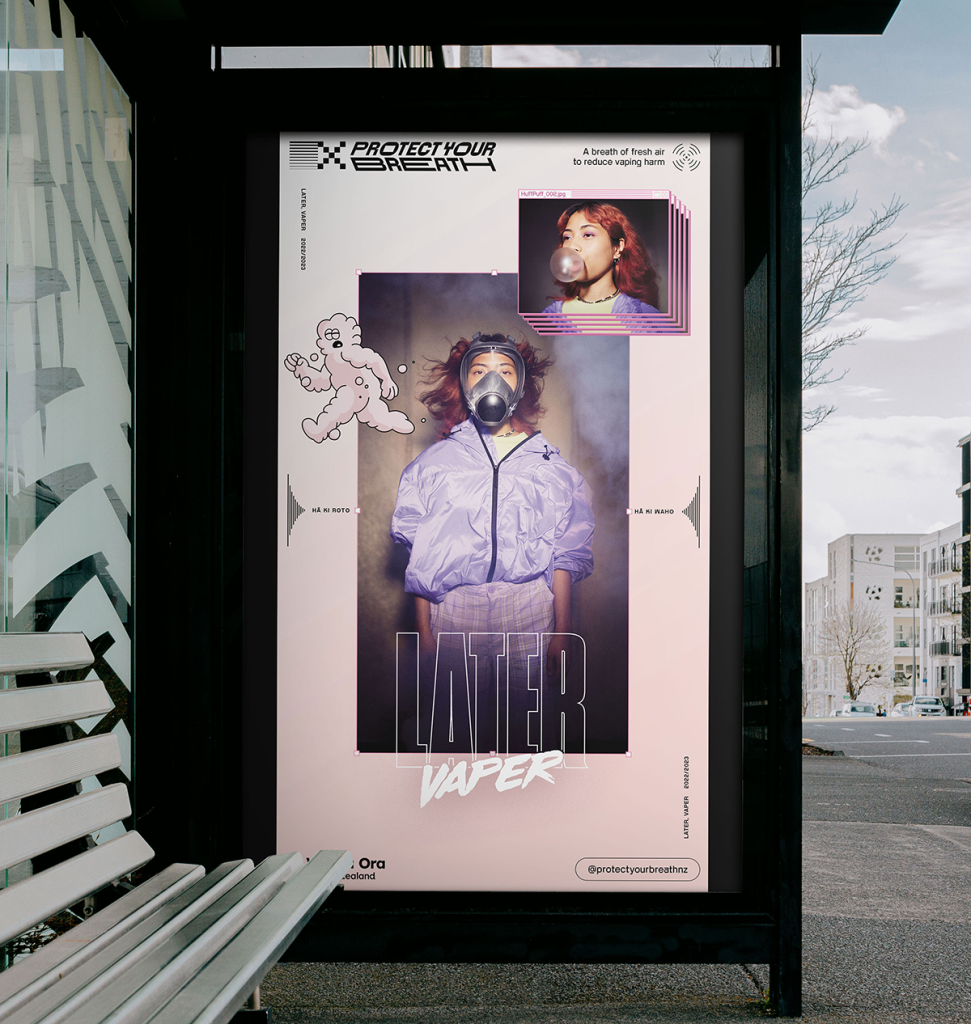 The brand's playful visual style reflects the many influences that make up young people's worlds, and creates a platform where easy messaging and conversation can occur. The campaign kicked off with a series of short videos full of 'in-jokes' – shared through the social media platforms and digital media environments where young people interact.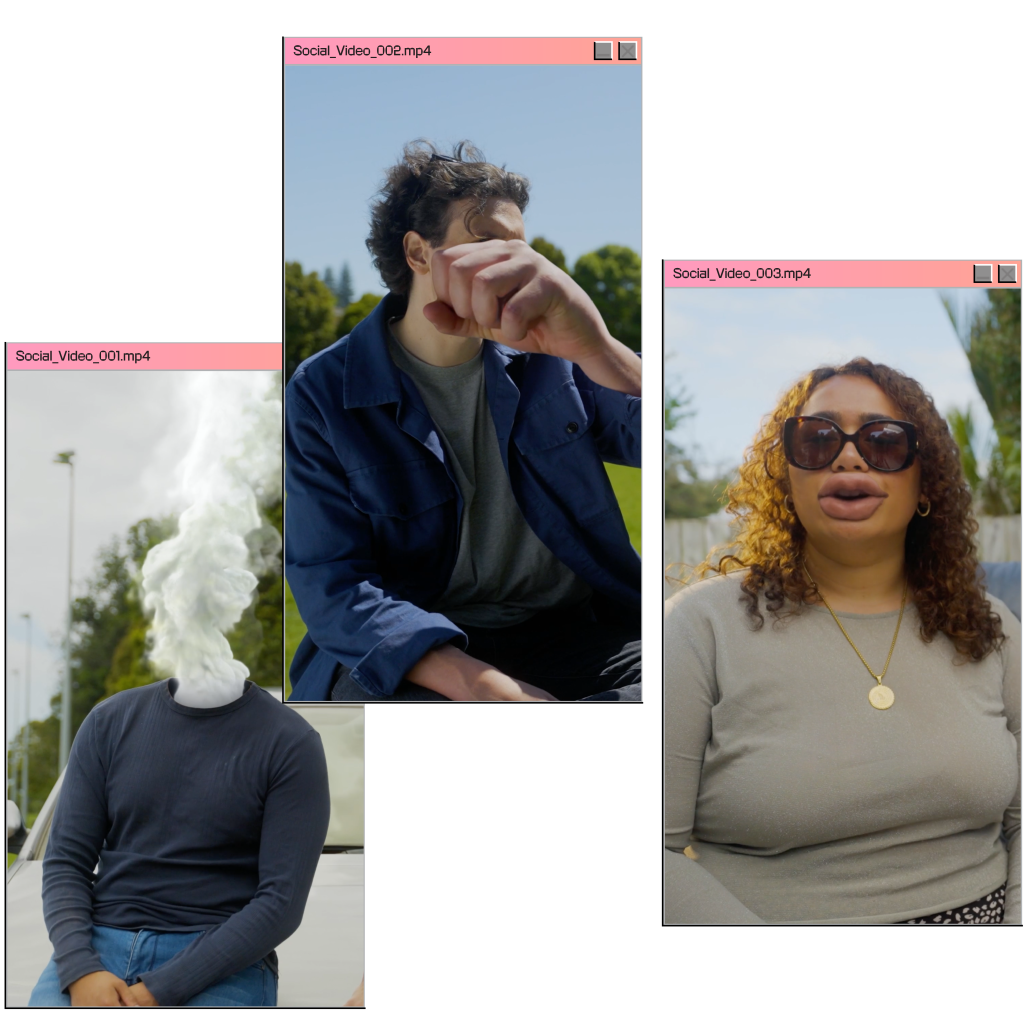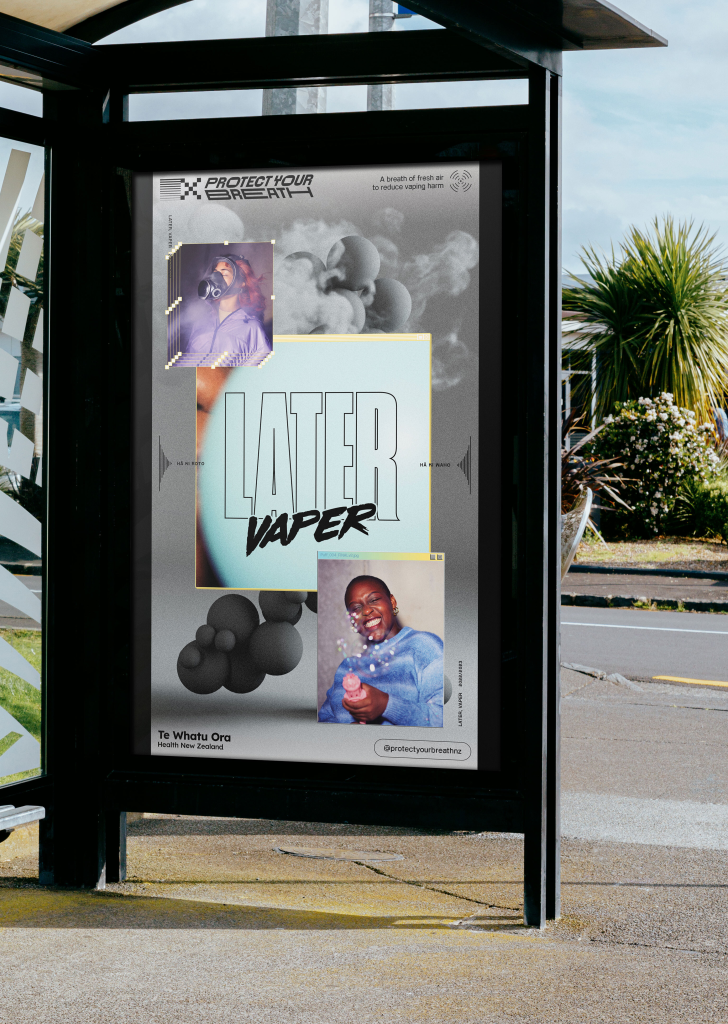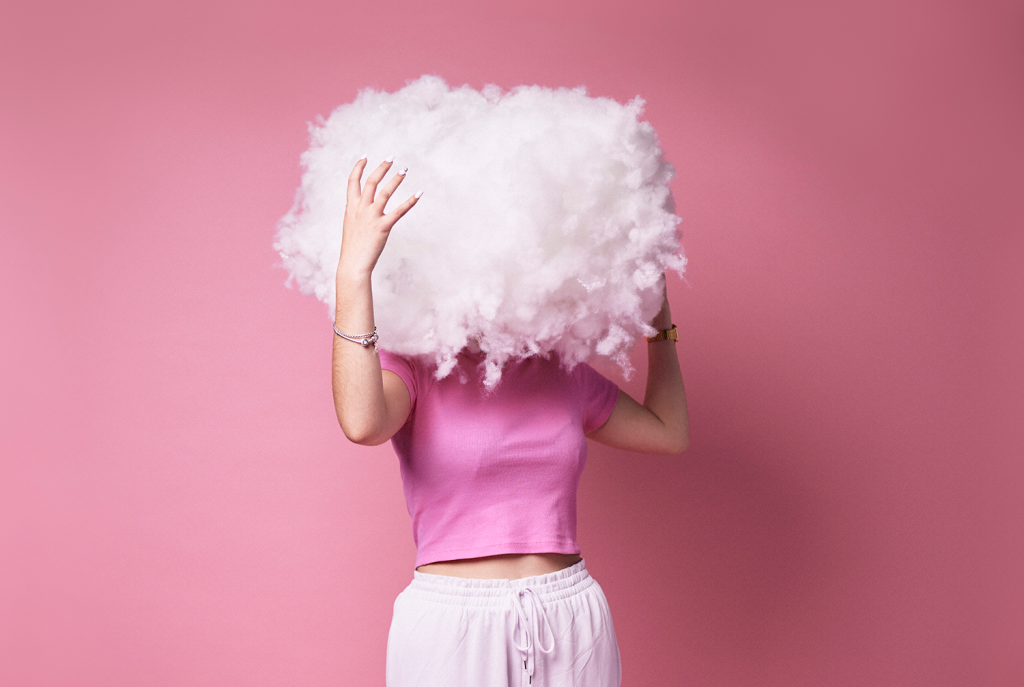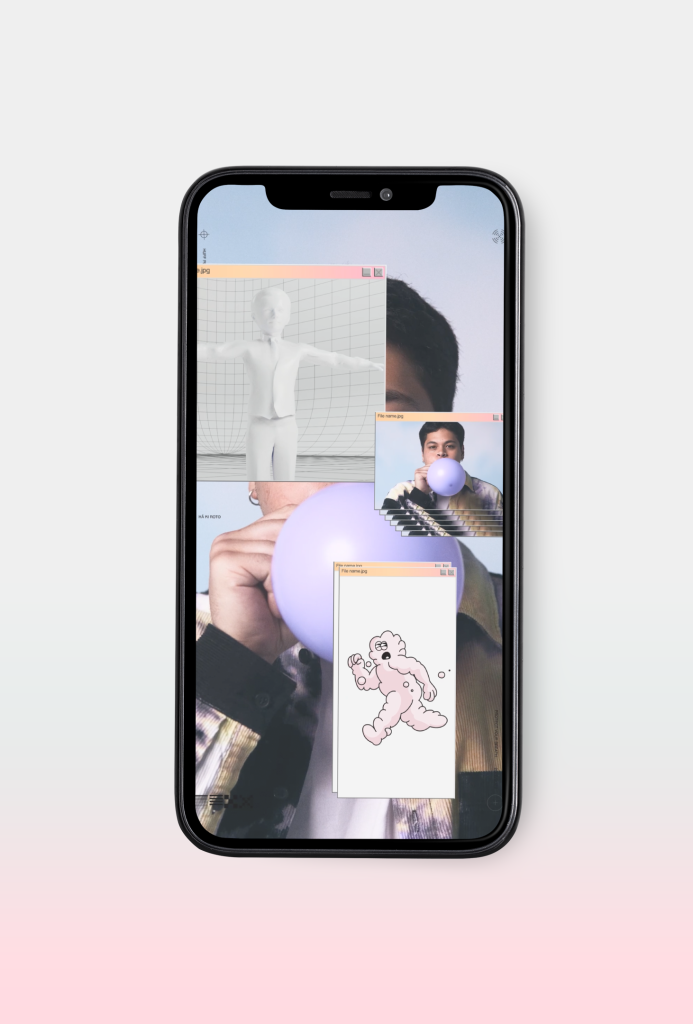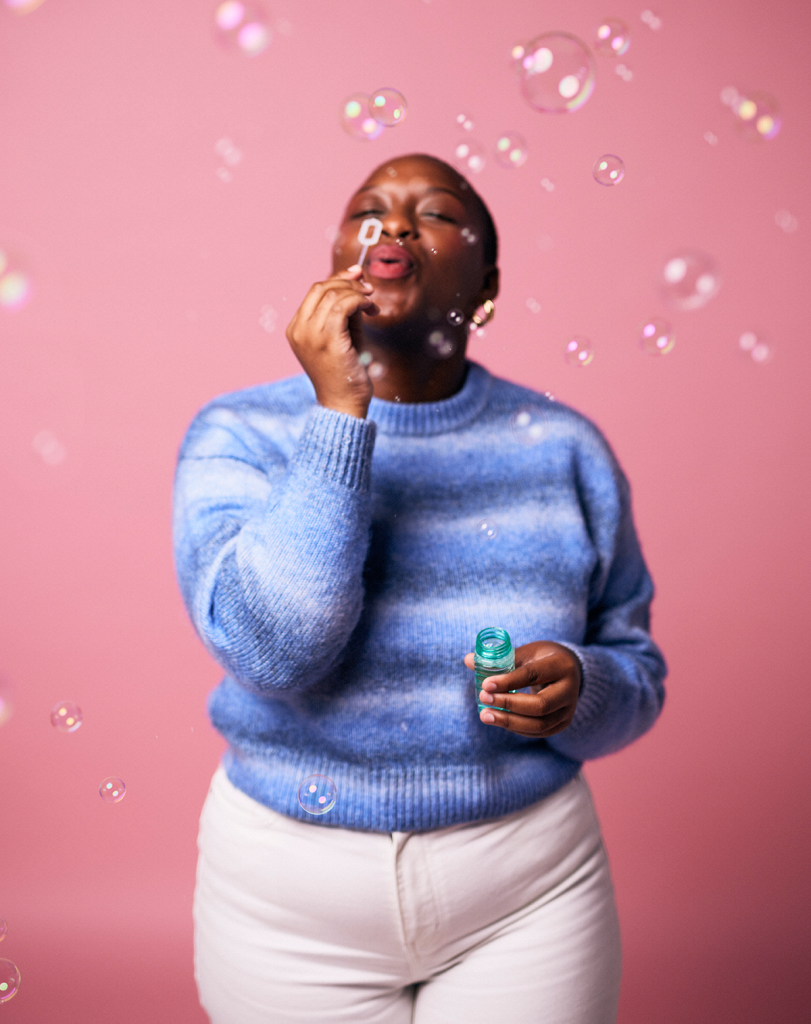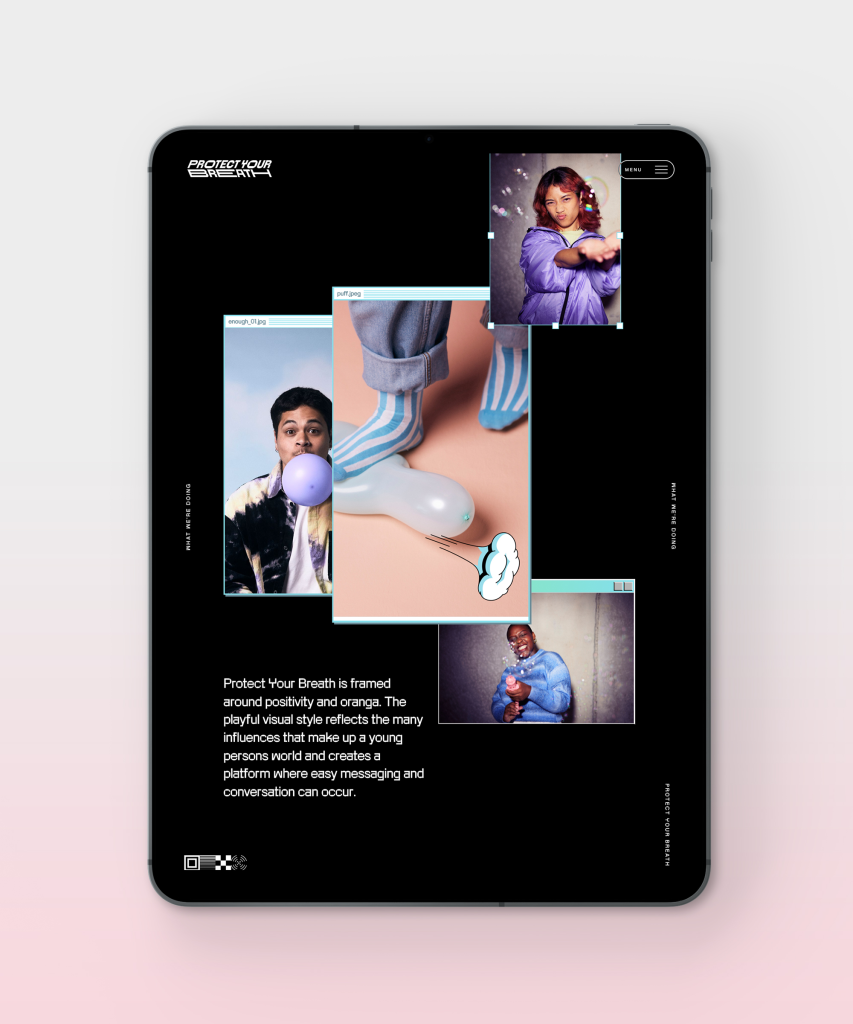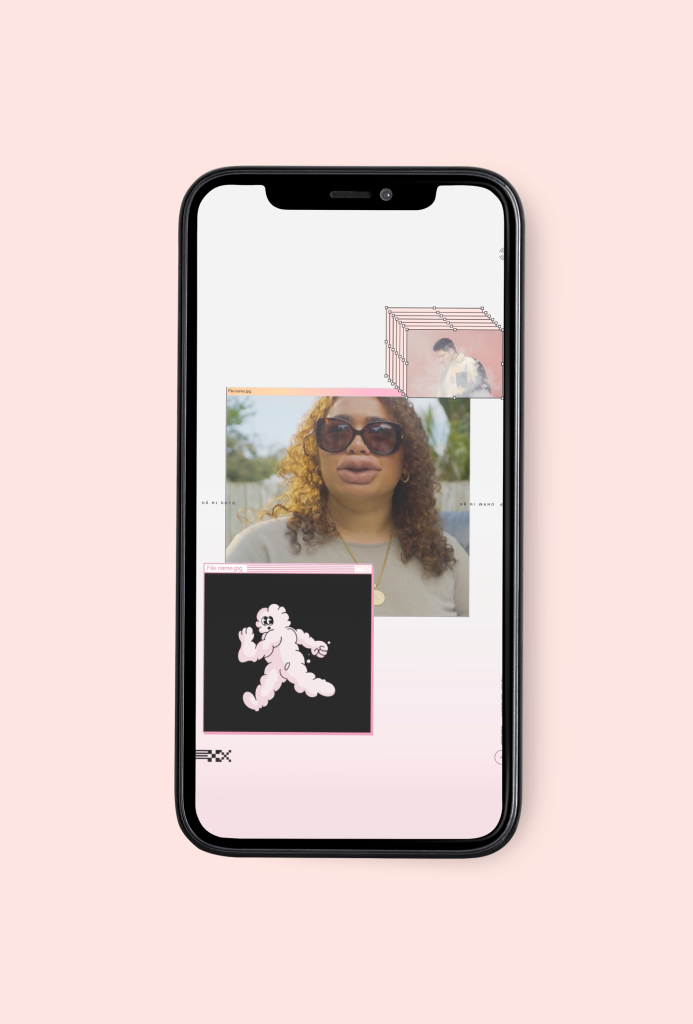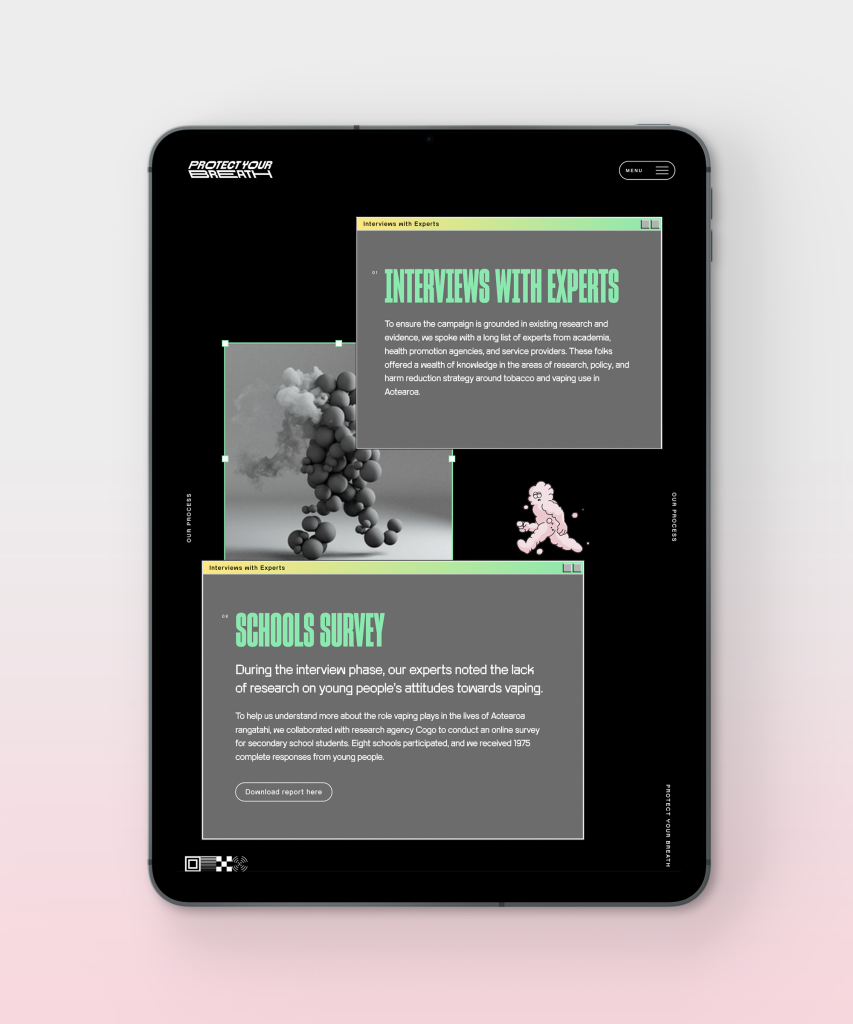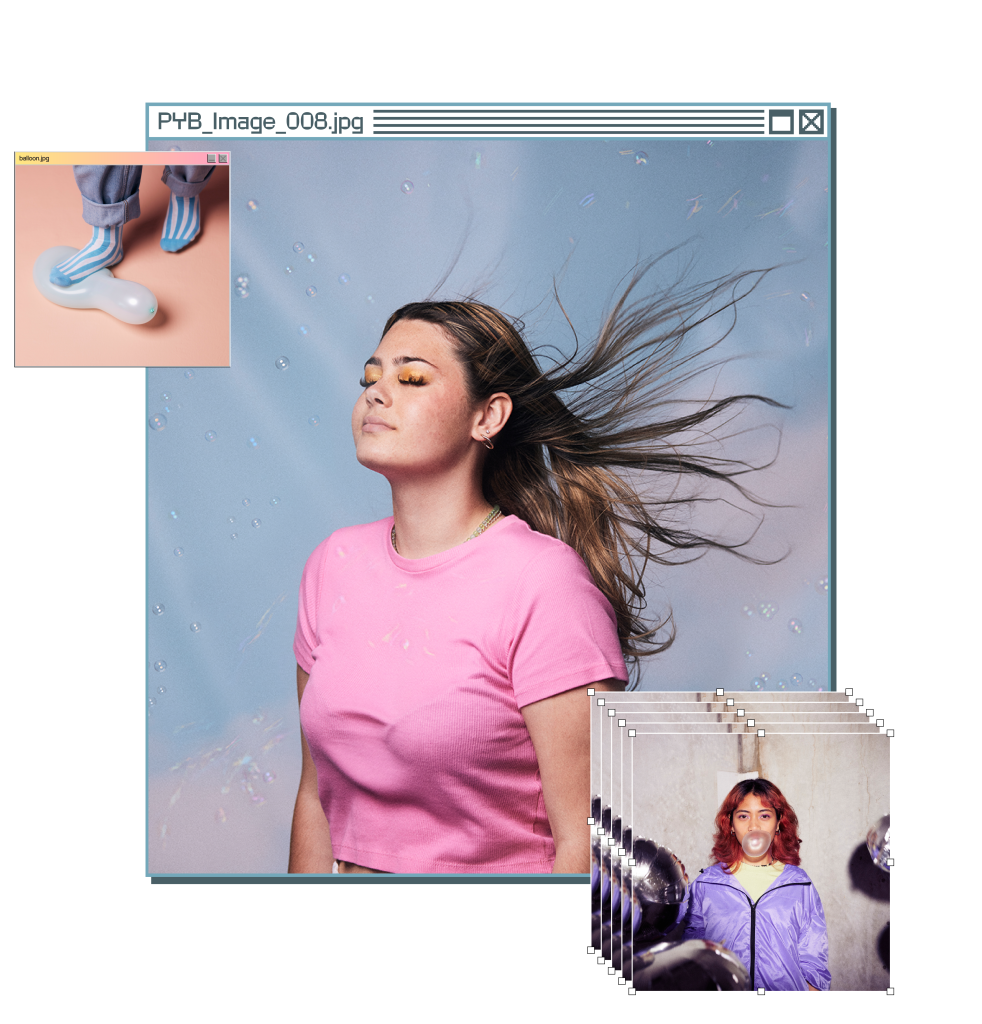 A breath of fresh air
Rangatahi are media savvy and quick to dismiss content that doesn't feel like it's authentically 'them'. Developed with our Hā Collective of young people, the Protect Your Breath campaign avoids judgement and scare tactics; celebrates the things young people care about, their identities, and their language; and delivers easy-to-find, easy-to-share, snackable information in the places they already spend their time.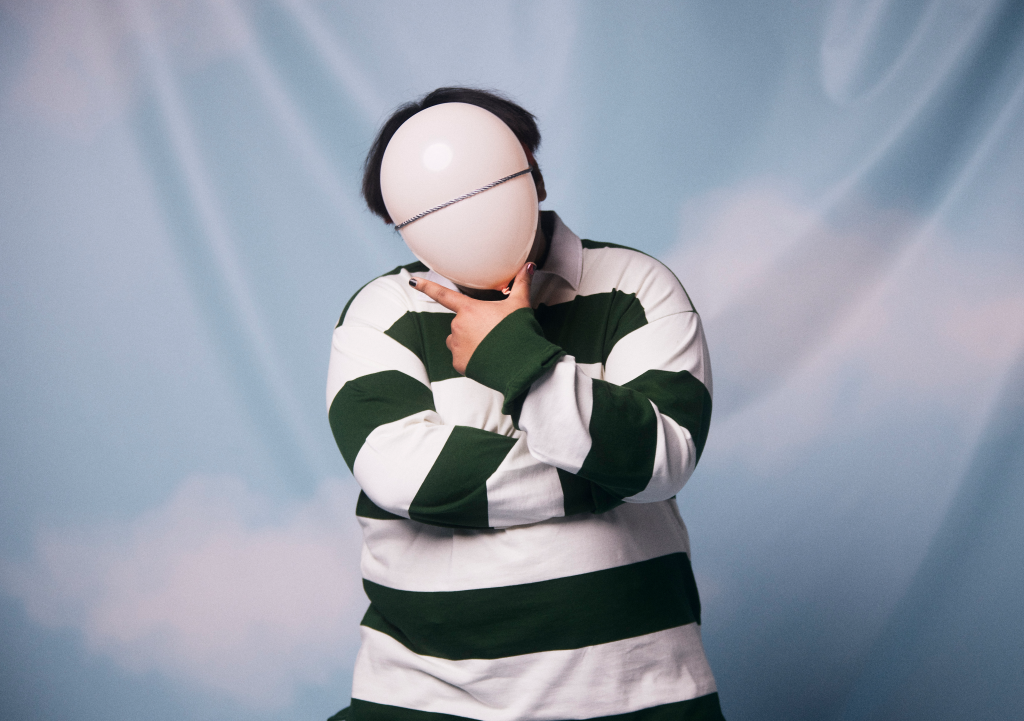 Upon launch, the campaign made an immediate impact – with a broad range of media coverage across a variety of channels, including our major news TVNZ Breakfast and Newshub along with Māori and Pacific media networks. Most notably, the coverage was framed to authentically centre the findings of the Hā Collective and the perspectives and needs of our young people, which has prompted reflection and new conversations.
Feedback from young people and experts alike has been overwhelmingly positive, with deep appreciation of the process through to the creative and messaging.