The Hive
Scroll to find out more
Giving young people the mic
The decisions made by our politicians in the Beehive shape our life and future. And while our lives are shaped by politics, most people – especially young people – don't feel like they have much say on the decisions that will impact their lives. 
Established through a collaboration between an energetic force of young New Zealanders, the Ministry of Youth Development and Curative, The Hive aims to harness the voice of young people so that everyone can have their say on issues that affect them.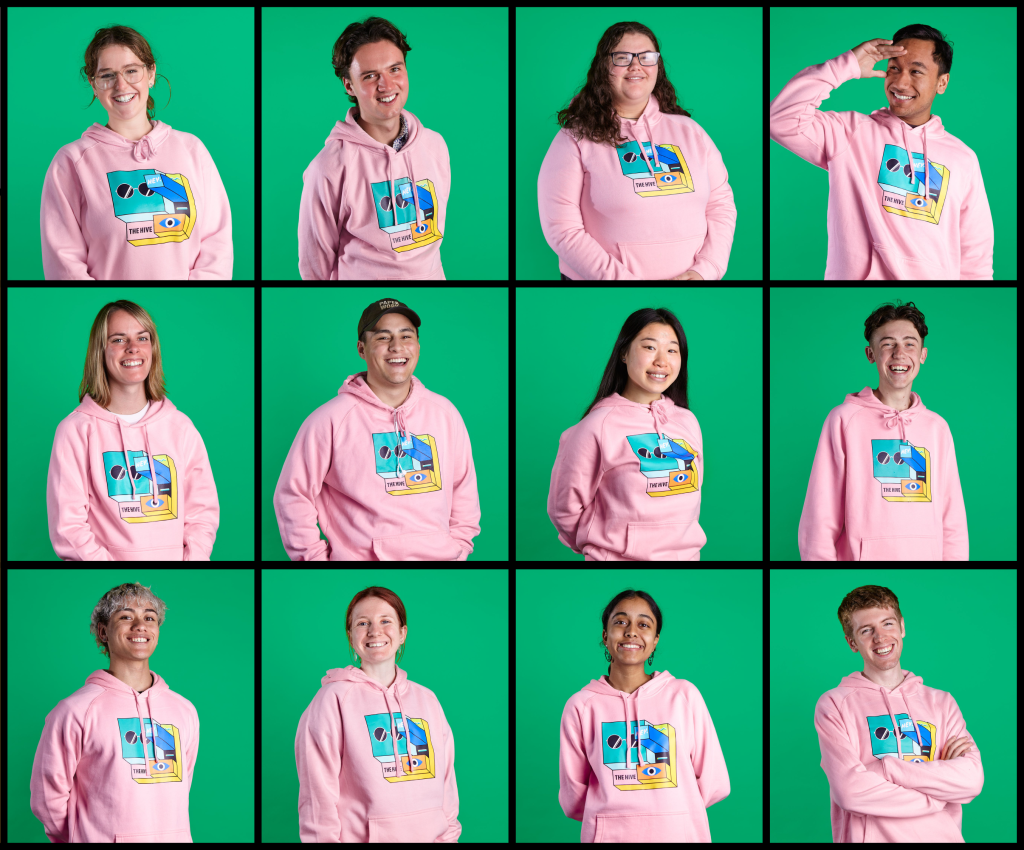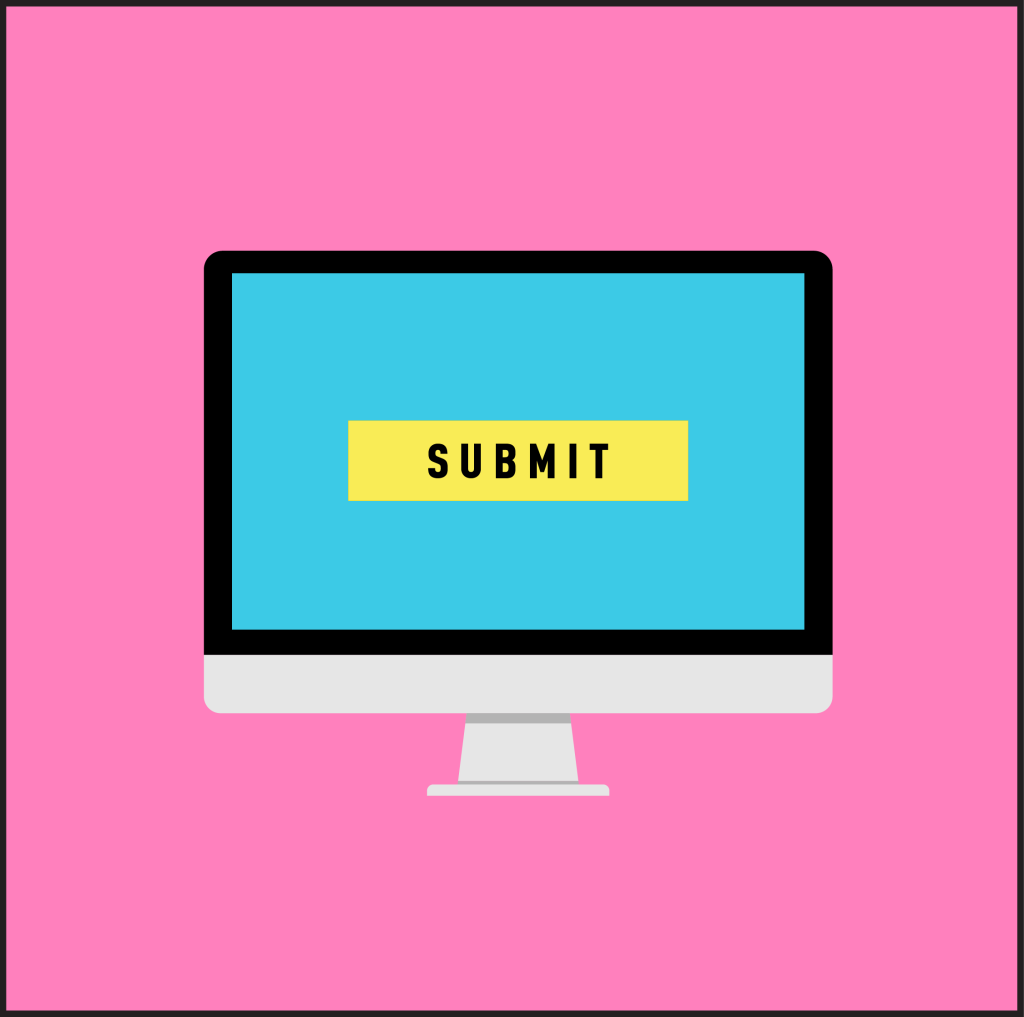 The Hive aligns with the 2020 – 2022 Youth Plan – turning voice into action, rebuilding and recovering. The plan recognises that the impacts of Covid-19 are more likely to be felt by our young people including rangatahi Māori, pacific young people, rainbow young people and disabled young people. The Hive seeks to include a broad diversity of youth experiences into the engagements we host.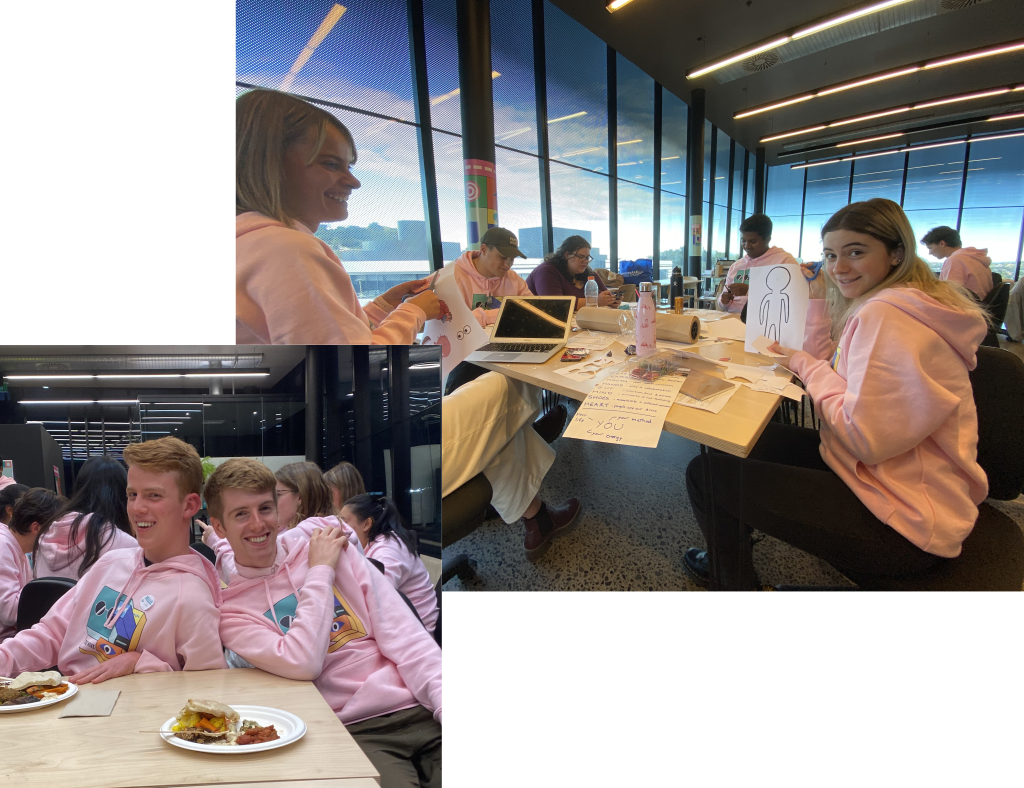 Designed by young people for young people
Every step of the process to establish and manage the Hive is led by our Hivers – a growing group of young people from a diversity of backgrounds across Aotearoa aged 16-24. 
They told us clearly that young people want their voices to be placed at the centre of decisions which will impact their lives. They recognise that young people make up 20% of the population, but are 100% of the future – so therefore the decisions made now, will impact their future the most.
Creating a two-way conversation 
Our Hivers – and the wider community of young people – felt strongly that some of the greatest barriers to their participation in policy making processes was that they felt hugely inaccessible to most people; the language is difficult to understand, and the existing systems difficult to participate in. They also struggled to believe that people would actually value their opinions – so felt like speaking up would be energy wasted. 
In response, The Hive seeks to create a genuine two way conversation between young people and decision-makers on the issues that shape their lives.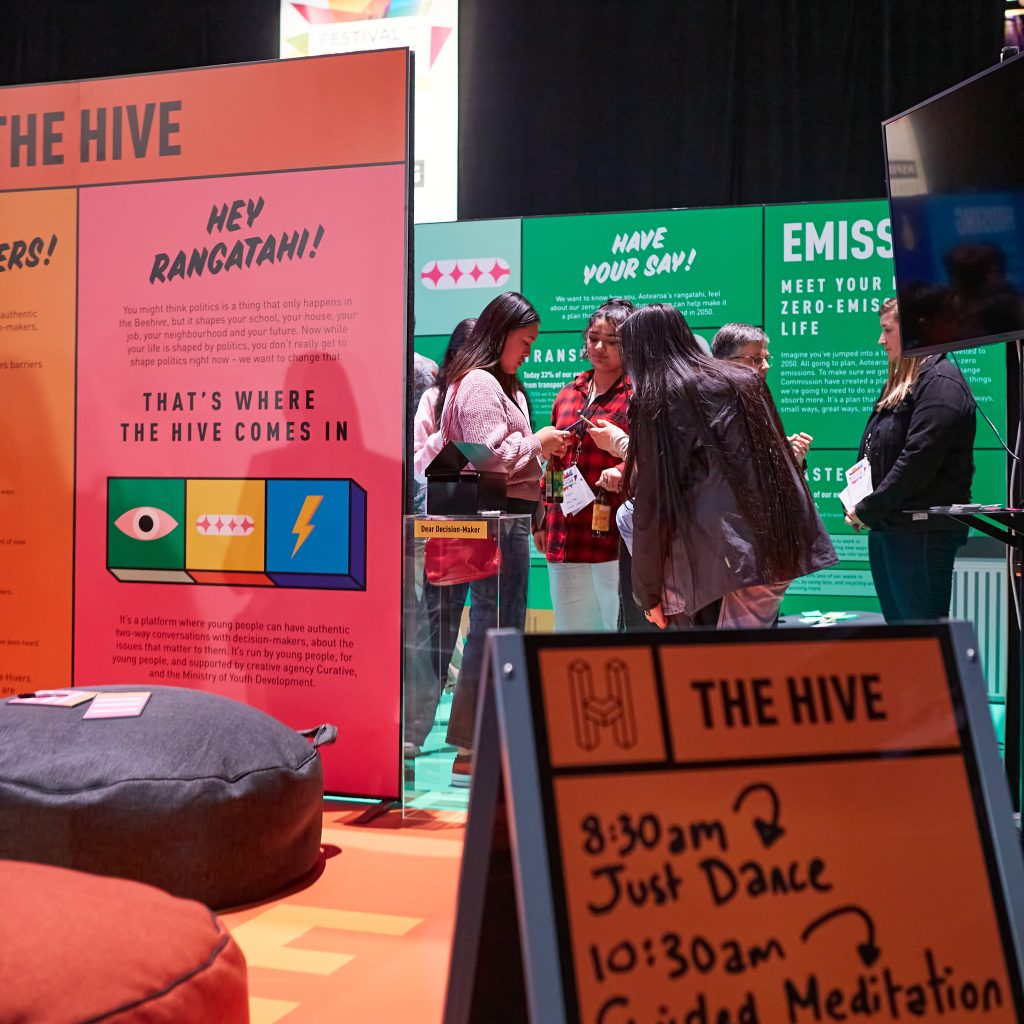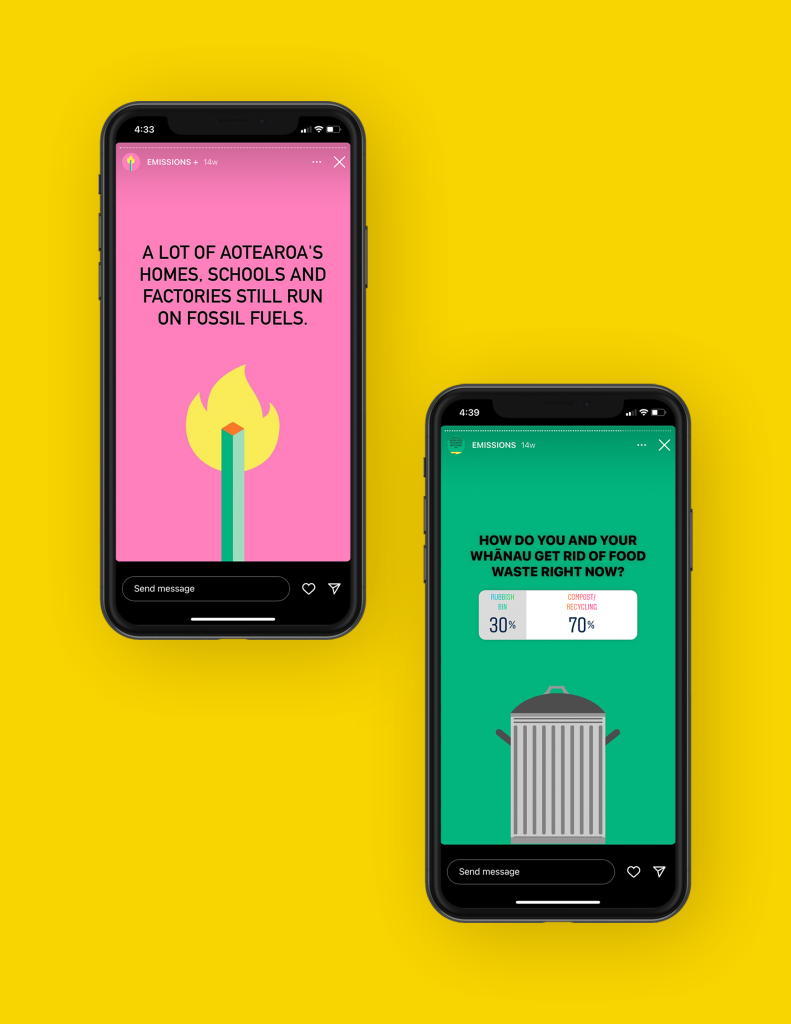 When working with government agencies, our Hivers design engagement processes with young people that start by translating policy into language, messages and visuals that are easier to grasp.  We then invite young people to share their thoughts, opinions, ideas, hopes and news in ways that are as easy for them as possible – largely through instagram and other social media platforms. We work with our Hivers to synthesise what we've heard from young people into useful information for decision makers, and amplify what we've heard to where action is most likely to be made. 
Critically, we always work to close the loop. To let young people know how the thoughts and opinions that they've shared have been heard and what action has or will be taken as a result.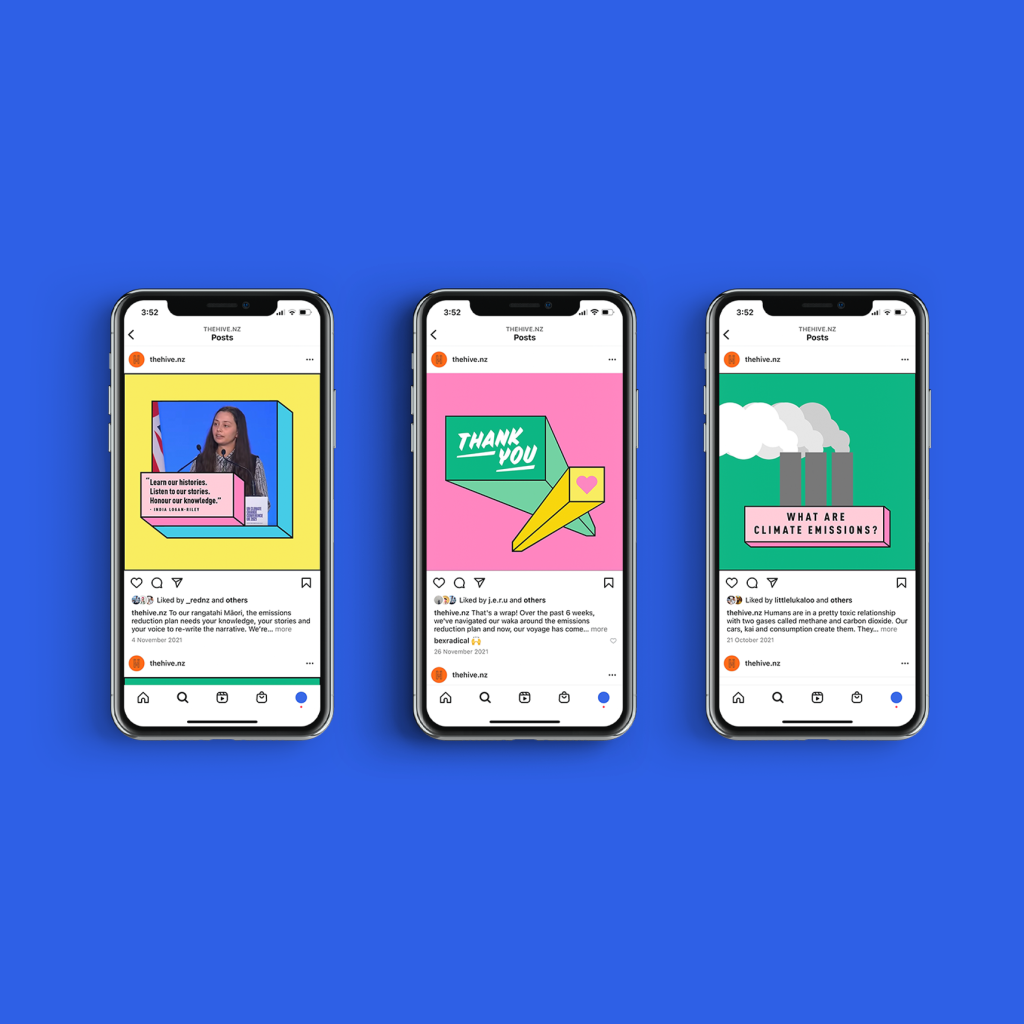 Feed them
Young people need to be fed – literally and metaphorically. They're hungry for knowledge, opportunities, connections, validation – and always food. The Hive aims to feed some of these needs by sharing snackable, relevant, youth centric content regularly. 
The design is vibrant and dynamic – allowing us to traverse from playful conversations into more weighty topics. It allows us to breakdown complex information into digestible formats; whether we're leaning into memes or presenting shocking statistics, The Hive has the creative flexibility to follow the conversation where it needs to go for young people.
Festival for the Future Activation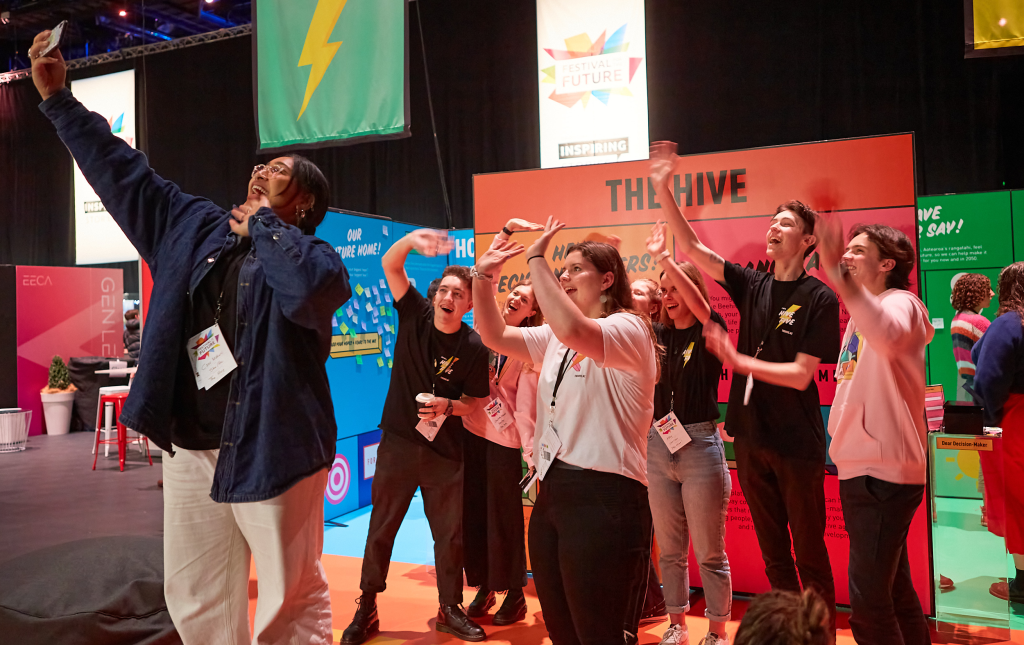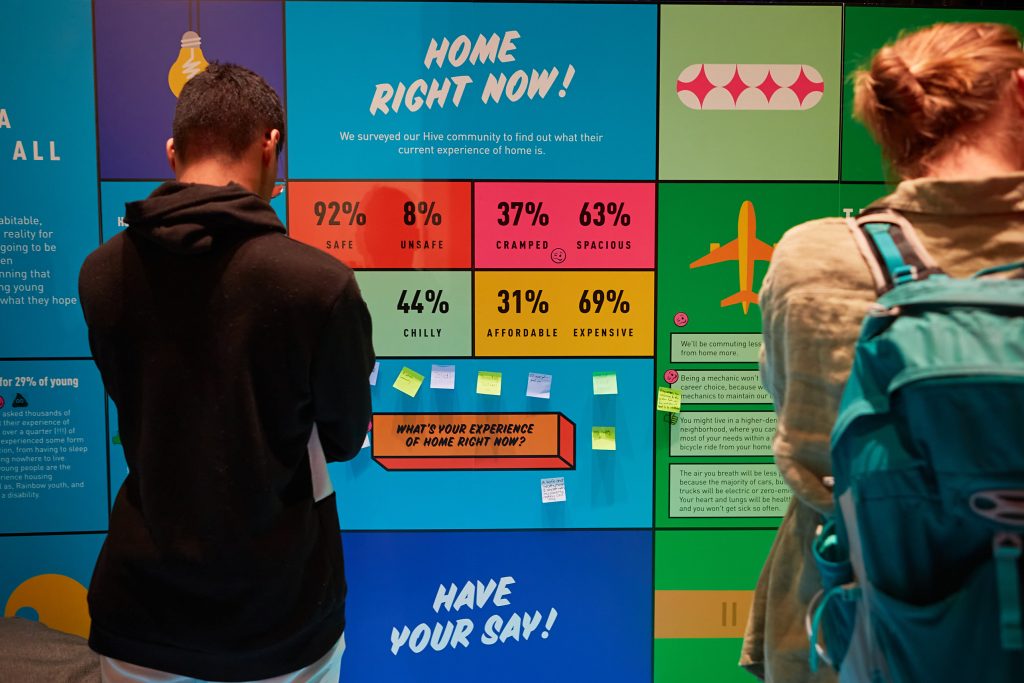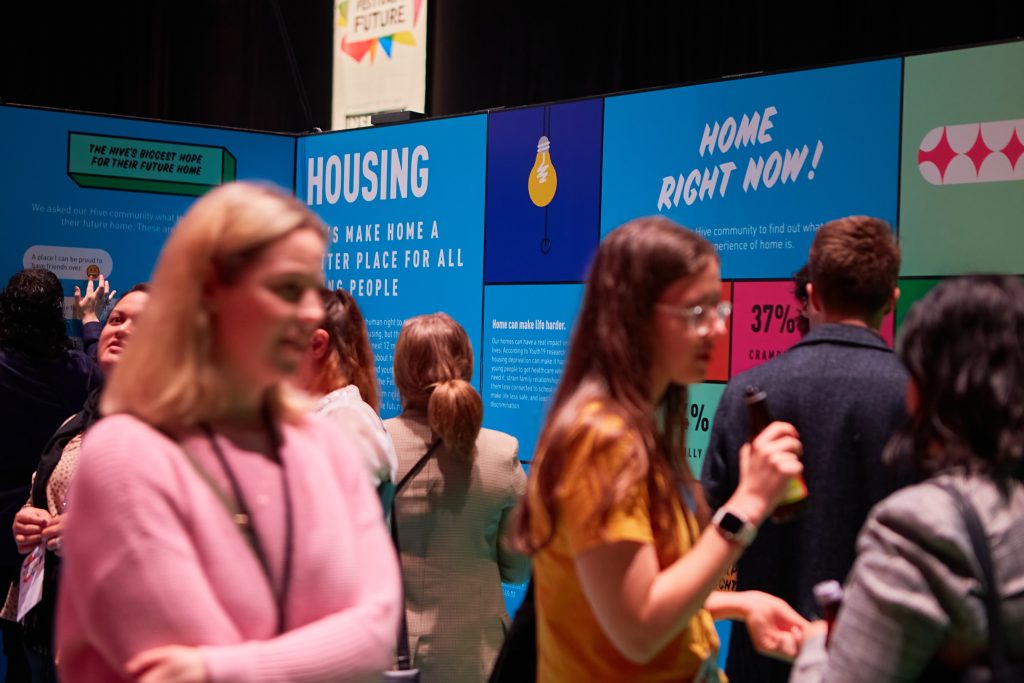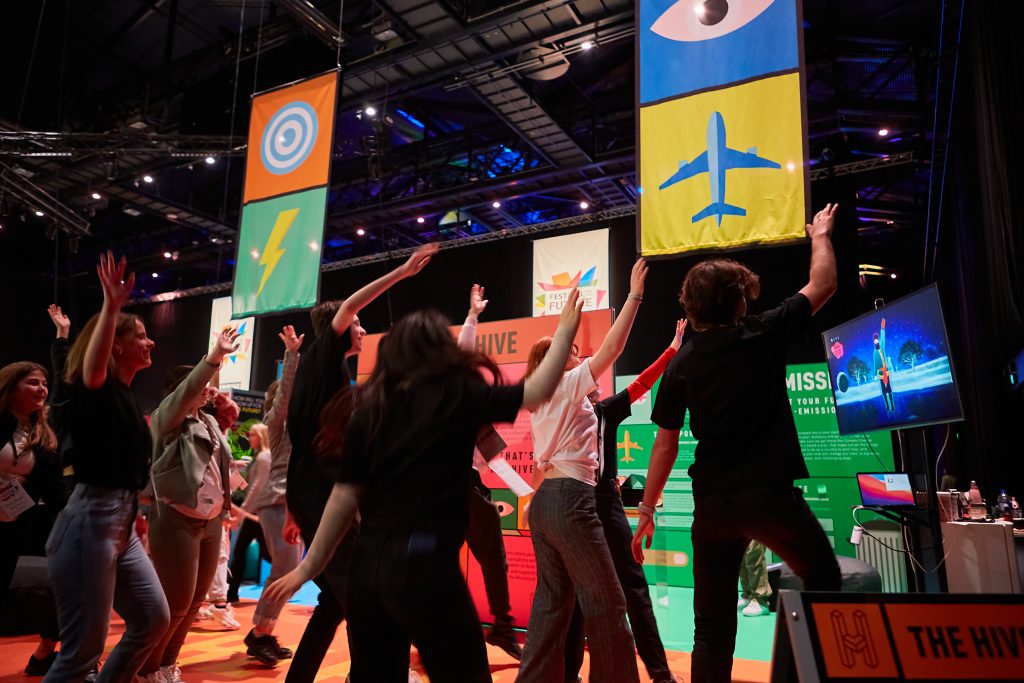 We're always learning
With each new engagement, we continue to learn more about what works best for young people, and decision makers. By adopting an approach of always learning, we're able to constantly refine our processes; from how we recruit Hivers and how we approach engagements, to how we show up in the community.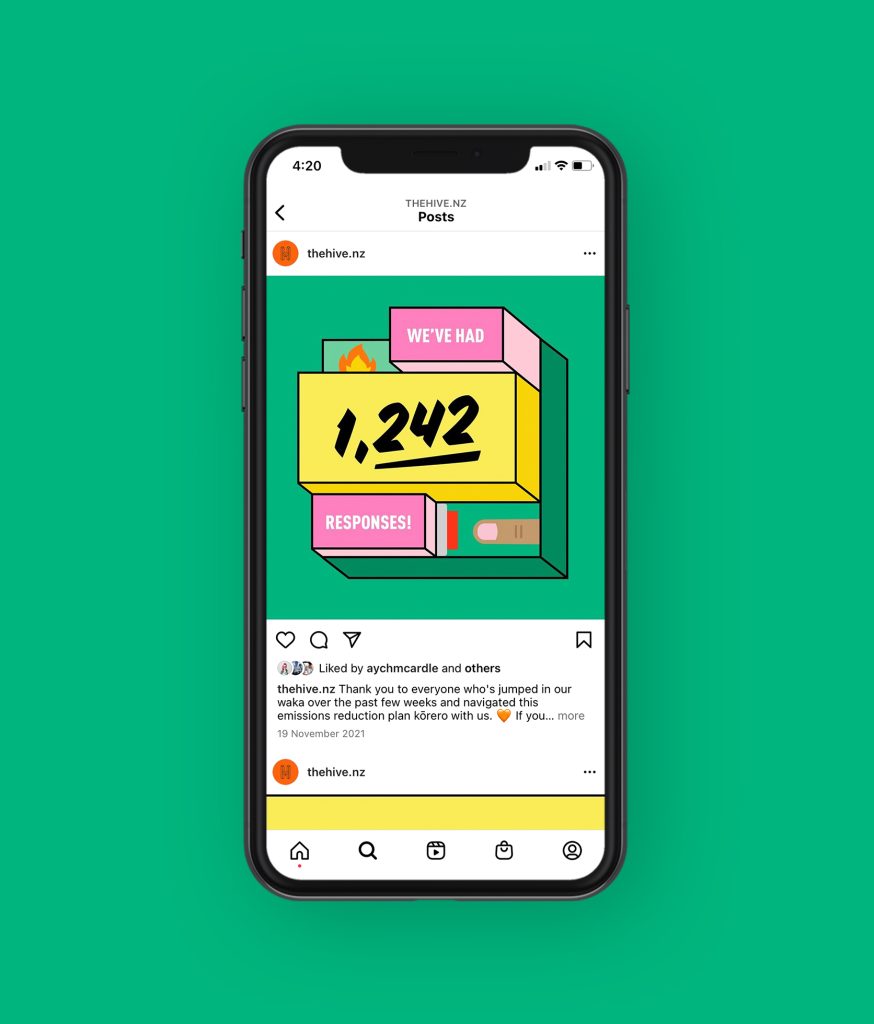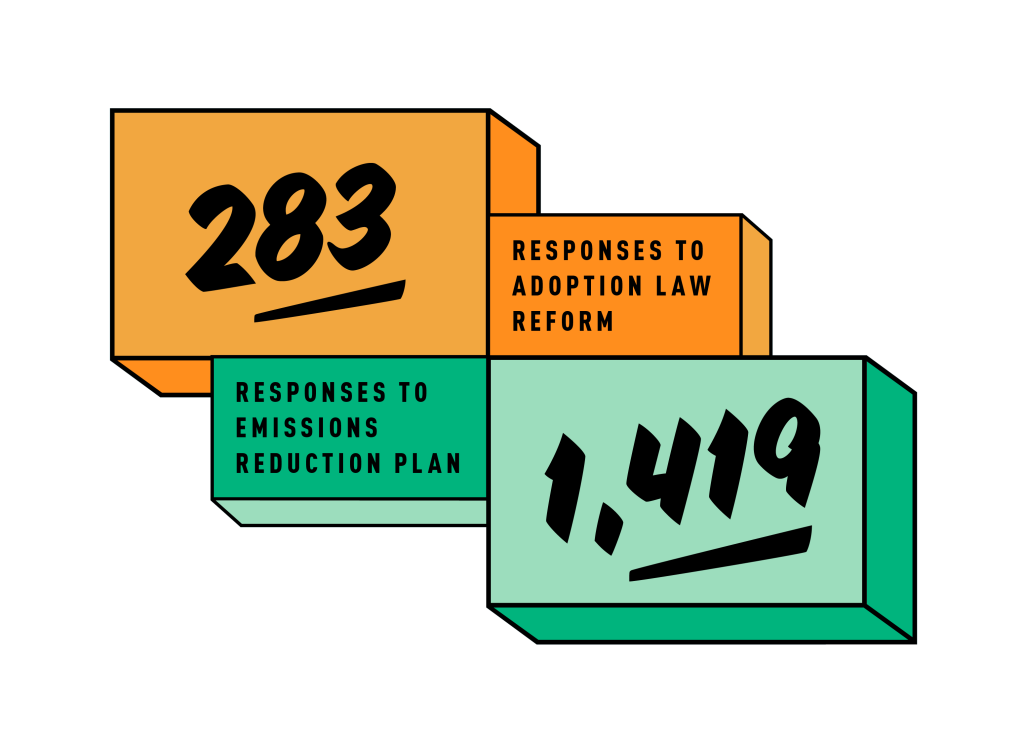 While we're learning, we still seem to be making an impact. Our first engagement on the Biodiversity Strategy, alongside the Department of Conservation saw 84% of submissions come from young people who had never engaged with policy feedback before. We attracted more than 43,878 engagements on the Climate Change Commission recommendations. And, our community continues to grow with a hugely active following of young people.