Curatives Cracking Semi-P Weekend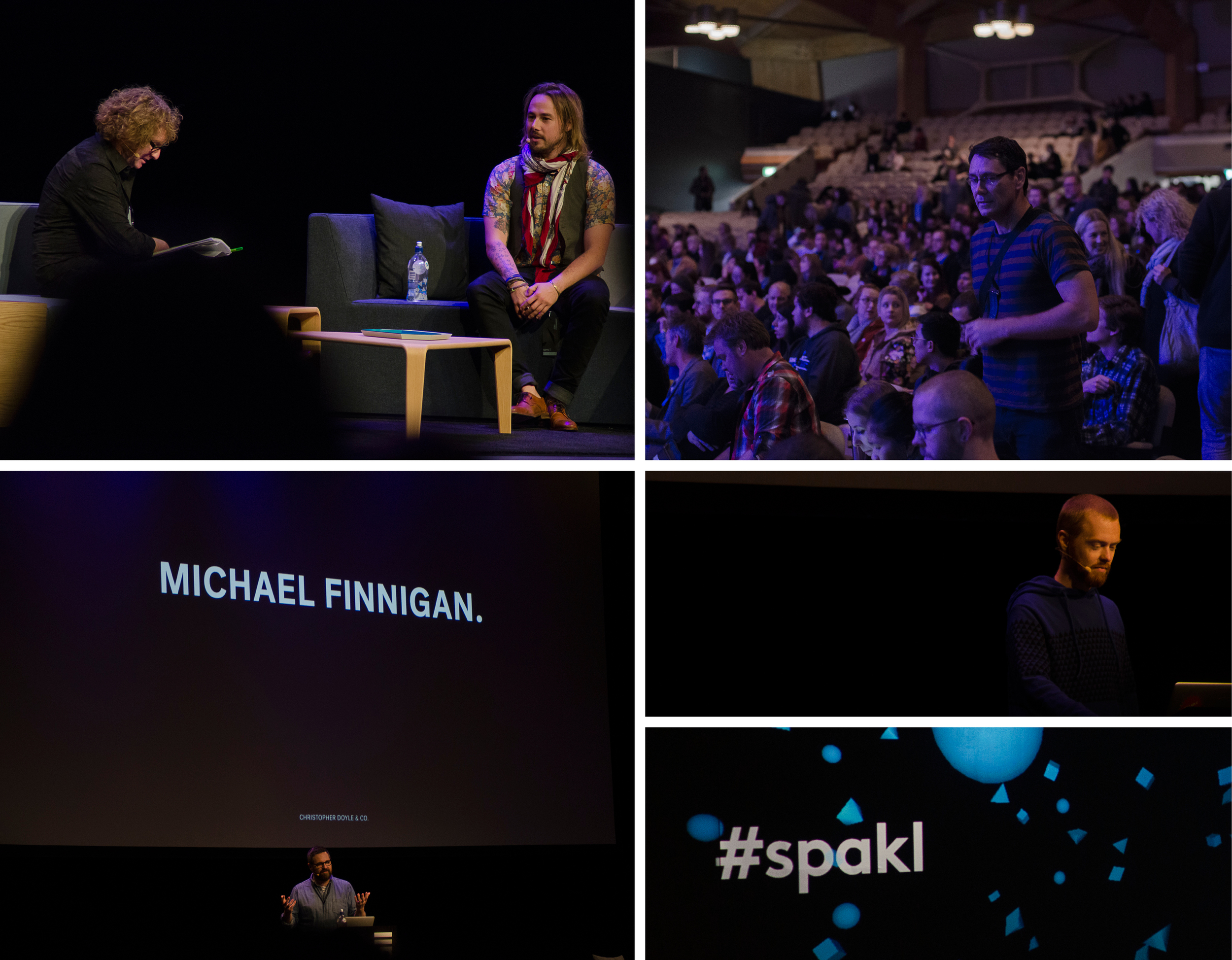 Semi Permanent is always a bright spot in the year, a rare occasion when a large portion of Auckland's creative community gathers together to hang out and be inspired by some of the worlds leading creative minds.
Most of the Curative Crew was able to make it along to this years event, and as ever we were rewarded with two days stuffed full of inspiring work, valuable advice and thought provoking ways of viewing the world. With one of the strongest line-ups in recent years, this year's conference provided a whole bunch of learnings, insights and tweetable sound bites that the audience was happy to share with the larger world. Some of our favourites being:
"Nothing I know belongs to me, I'm really just a product of all the people I've met and been exposed to." - Christopher Doyle
"Do the work that feeds your soul, not your ego" - Jessica Walsh
"When you work, you work with people. People are the sole reason we create work." - Christopher Doyle
"Next time you have a crummy little design job you are doing, do it well. You never know how important it might be" - Michael Bierut
"Never shoot down an idea. Always build on it, making it better" - Andrew Gordon, Pixar
"We try to engage with the heart before the rational mind kicks in" - Hege Aaby and Matt Rice, Sennep
For the most part, the speakers were much more solid then previous years, managing to go beyond the usual portfolio scroll through, which can so easily turn into visual white noise. Instead they demonstrated vulnerability and honesty, spoke with humour and humility, and shared really valuable insights drawn from thorough dissections of their work. Our highlights from the programme were:
Hege Aaby & Matt Rice from Sennep, who preached of the virtues of nostalgia, emotion and simplicity, reminding us all that what we do is for people.
Artists Yuri Suzuki and Evan Roth, both of who stimulated and engaged with their alternate ways of exploring the world.
Michael Bierut, who showed warmth and humour shared some lessons from his own failings
Christopher Doyle, who shared his story with vulnerability, humour, passion and brutal honesty.
Whether by design or chance, there generally tends to be a few overarching themes and trends that can be spotted repeatedly throughout Semi Permanent. Previous years have seemed to revolve around the ideas of embracing failure, play, and imperfections, appreciating the human touches found in the hand made. These topics were once again raised, but, interestingly, this year there seemed to be more of a focus on valuing human emotions, doing work that has a social consciousness and impact to it, reflecting the industry's desire for more ethically fulfilling work.
Overall, the weekend was a great opportunity to hear first hand from some internationally recognised creative heroes, and to be introduced to some beautiful minds whose work we may never otherwise have come across. This years event has been the most consistent in recent memory, and the addition of a month long series of workshops built around the event has certainly provided many more ways to engage with and learn from the visiting speakers. However, after a decade of sticking with the same format I wonder if it's not time to shake things up a bit.
Curating a range of speakers who better represent the gender balance and cultural diversity of the creative community is undoubtedly a challenging task, but one worth the effort. Any progress would only serve to enrich the weekends programme. Also worth considering: An hour per speaker is a long time to be spent listening to someone talk in the dark. Is there a way to re-energise the audience's experience of the day? And as the largest gathering of Auckland's creative community it's a great opportunity to meet and engage with fellow creatives, to form new connections, but more often then not people fall into their pre-established social groups and the opportunity is wasted. Is there some way to better facilitate crowd interaction, especially for some of the more introverted in the crowd?
These questions are in no way fully formed, but are none the less worth discussing. Semi Permanent is a valued part of the local creative calendar. It excels at providing a mix of well established and fresh talent for the crowd to drool over. For many in the audience it allows the closest access to professional heroes they may ever experience. It presents work that inspires and ideas that excite. But as such a landmark event in the year, should it do more?
Were you at Semi-P this year? Are you pondering the same questions that we are?
Kaan
Tweet me: @kaanivorous
Or the crew: @curative_nz