You can have it all, just not all at once...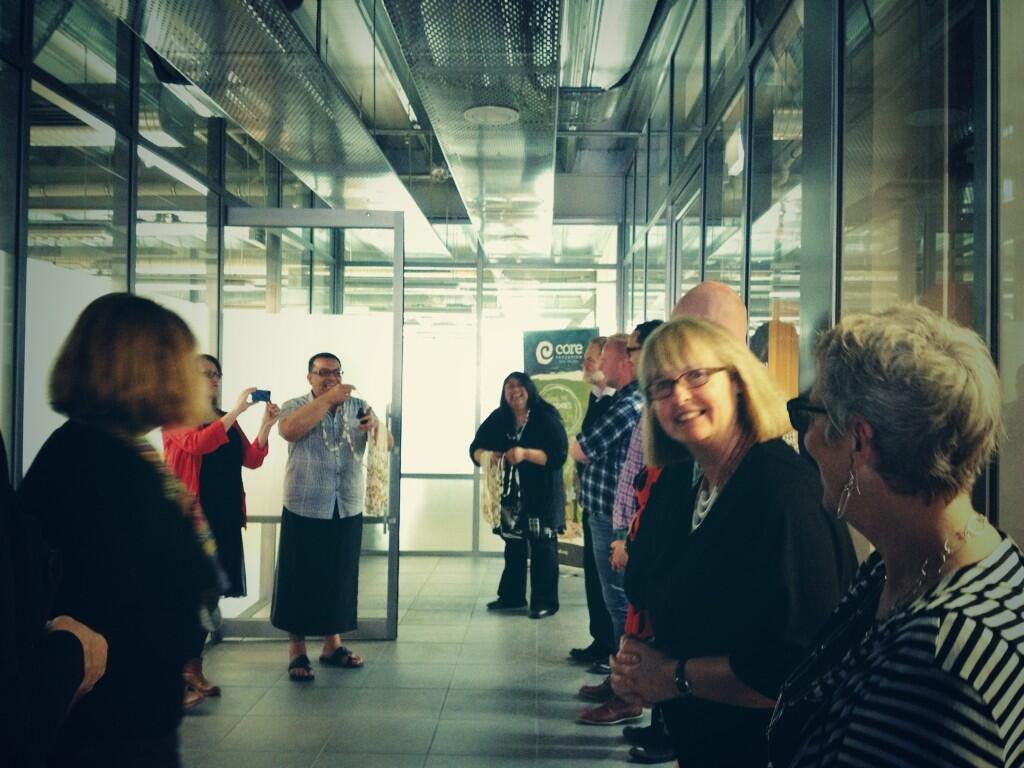 "You can have it all, just not all at once..."
- OPRAH WINFREY
It's been a while since I've referenced this quote, but felt it was appropriate at this time and has been one of the multitude of '#LilLearnings for Big Thinkers' (link to our very first blogpost) over the past 5 years since starting Curative in early 2012.
There are some big changes ahead for both myself & Curative. If you missed it, Eddy sent out an announcement regarding 'Change at Curative' a few weeks ago to a few of our clients & creative collaborators.
I am immensely grateful for all the opportunities, all the relationships, not to mention all the memories formed over the past 5 years. And just thinking about writing my 'final' blog brings about a lot of profound emotions.
*DEEP BREATH*
I have some news...
A few months ago, I found out I was pregnant, the pleasant surprise has come a lil bit sooner than expected but was also part of the dorky 15yr plan (5 years travel, 5 years work, 5 years+ family) I believe as an ambitious young woman that "you can have it all, just not all at once."

While change is inevitable, sometimes a change in one area brings about change in another. Future hopes & dreams for both myself, Eddy and the future of Curative have shifted course. So I'm leaving Curative, with my final day being 23 December 2016.
As the announcement stated, "this decision has not come lightly..." And in all honesty, it feels like I'm leaving one baby 'Curative' to have another. It also feels like I'm leaving not just my job, but a big part of my identity, as well as my work family who I love dearly.
Truth is, you've all been part of my extended work family; not just the Curative crew, but also the clients, the collaborators and the wider community of changemakers. And I am truly grateful for the opportunity to get to work with you, to collaborate with you and to know you. So... thank you, thank you, thank you.
Please indulge me, as I reflect back on the past few years of my time co-designing & co-creating at Curative.
FROM YEAR 1 (2012)
Where Eddy & I were working out of our respective living rooms to co-working from The Kitchen; a shared-space for social entrepreneurs cooking up social change. And working 80-100hr weeks on average to focus on building our initial portfolio of projects.
TO YEAR 2 (2013)
Where it became clear that the amount of work we had on couldn't be sustained with just Jade & Eddy and the focus shifted to growing the team. There were also quite a few physical changes here, where we moved out of The Kitchen, moved down to Movers & Shakers and then finally found our new home with fellow Kitcheneers; innovate change & CORE Ed at Studio 112.
YEAR 3 (2014)
Where the focus was more on process and developing a framework for our Curative Approach (which is constantly being iterated upon & refined). Our team continued to grow, as did our portfolio of projects, refining the brand and a much needed update to our website too!
YEAR 4 (2015)
Where the Curative processes continued evolving and iterating... From our awesome business coach; Mark Robotham (who we highly recommend) to an advisory board; Marisa Fong, Louise Marra & James Hurman (who we all admire, love and respect). There were also a number of changes with the crew, changes with projects, changes (or rather clarity) to the strategic vision for Curative and where (as cheesy as it sounds) change seemed to be the only constant.
YEAR 5 (2016)
This year seems to have flown by, for various reasons... My intention for this year was very much to step back a bit to create room, to enable & empower the team to step up & step forward (quite the challenge for a control freak like me ;))
I'm sure we've all been at that crossroads in life, where you shift and pivot your priorities, as challenging as that may be.
Upon reflection and writing this blog, there's been a lot of hard work (trust me), a lot of joyful play (as you can see) and plenty of personal & professional priceless memories created over the years, all of which I'm immensely lucky to have experienced and proud to have been part of helping curate & create at Curative.
I 110% believe in the work that Curative does, the ambitious strategic vision, the awesomely talented team and of course believe that Eddy will be amazing at leading the charge taking it forward to the next level. Me on the other hand, I'll continue to be a champion of all that Curative does, and will remain an important part of the wider creative community, the social enterprise and social innovation sector.
A lot of people have asked "what's next for me?" and in all honesty, for once this dorky life planner is without a plan, but they say "when one door closes, another one opens" and I'm very open to what's next. But first things first – I have a lil 'project deadline' due in March, and hear that they may require a bit of... let's say 'ongoing maintenance' ;)
Last but not least, thinking ahead to the future - I've always wanted to be a career mum, and that still hasn't changed. I still believe it's important to find your purpose, to follow your passions and if you're fortunate enough to be able to integrate that with professional pursuits then count yourself lucky! My passion in 'Design for Social Change' still remains strong.... However, in what capacity that might look like moving forward is still unknown and yet to be explored.
So hopefully this is just a see-ya later, rather than a good-bye and either way, I would love to keep in touch via:
In the meantime, thank you once again for being a part of this creative journey so far...
Have a wonderful well-deserved break and all the very best for 2017 & beyond...
Happy Holidays!

Arohanui,
Jade Tang-Taylor :)xo
P.s Also, if you have any first-time parenting advice... Please do let me know! I'm hoping to do a bunch of empathy interviews early next year with inspiring Mums (& Dads) asking the question "How might we, balance a career that you love, as well as a family that you love" - Any ideas? Email me »